Is the next generation ready to take the baton?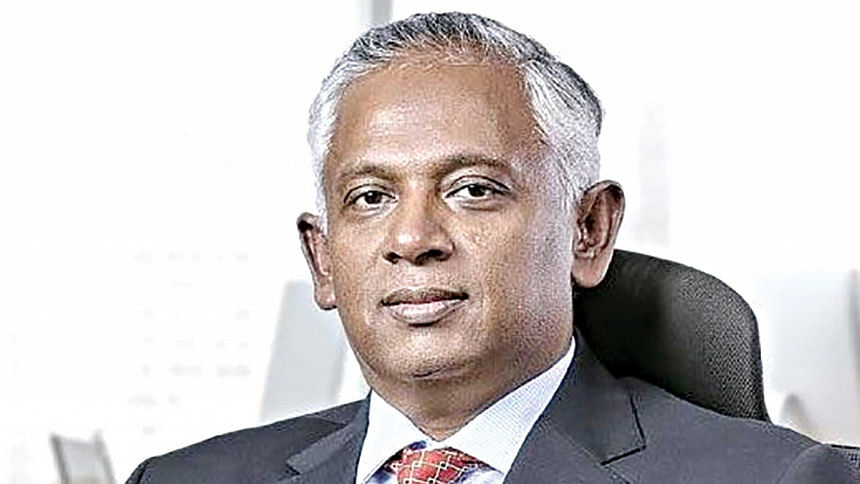 I had just come out of a meeting with my friend who is a prominent banker and this very interesting conversation ensued when I told him that I am keen to help family businesses in Bangladesh with my knowledge and experience. To my utter wonder, he shared a few interesting true stories, which had me delve further into the subject matter. One of them goes like this; in the event of an unpleasant incidence with an employee, the son of a certain family business owner directed his German shepherd dog to attach the hapless employee, who had to jump into the factory pond to survive.
In another incidence, an HR personnel of a family business was ordered by the owner's highly "educated" daughter to climb up and down the stairs of a 7-storey building nonstop under the supervision of security guards until she deemed the punishment adequate. After doing a few laps the distressed employee collapsed and subsequently sought his own termination from the company.
These stories reminded me of Bollywood movies that I watched in my childhood where a mandatory part of the movie would have diabolical villains having fun watching their victims suffer untold tortures at their whims and fancies. But that was in the monkey age I thought, and that things have moved from there to a more civilized path of ascent.
However, the above stories made me think again although as always, I try to focus on the positives. Despite a sharp declining trend in family businesses, I am still optimistic in believing the new generation can introduce an improved value and governance system to the tradition of family business.
In the last six months or so, while trying to develop myself in the consultancy of family business, I have met several renowned family business owners to understand their story of success and challenges they experienced during the transition of the business to the next generation.
From what I gathered, one of the problems with the first generation of successful businesspeople is their reluctance to embrace change. They believe their traditional approach has yielded significant wealth in the past and will continue to do so in the future and moreover, their employees are comfortable and respectful to the existing way of things. Then why rock the boat?  Why change or transform things when everything is going so right?
Most of the giant family businesses of today in the country had started their journey with trading businesses in the post liberation years. In the '80s, they gradually started local manufacturing as a substitute to import. This process of local value addition further accelerated in the '90s and beyond in the form of backward and forward integration. It is noteworthy that the contribution of these family businesses to Bangladesh's economy is immense. I salute the individuals behind family businesses who have immense contribution to the economic freedom of Bangladesh that we witness today.
I had the privilege of meeting one such hero who struck a chord with his humility while sharing his initial struggles in business. Soon after the liberation war, he got a few thousand taka from his father from the sale of a piece of land. He used this money to travel to Bhairab (a river port and trading hub) to purchase rice which he would transport to Chittagong by train. There were days he slept in the rail station and worked hard on having a good relationship with the station master, who seemed very important at that point of his life. After loading the goods on the train, he would take the Chittagong bound bus in order to reach the port city before the slow cargo train. He would then trade in advance with rice traders of Khatunganj before his goods arrived at the station. The traders would receive a note slip from him which acted like a guarantee and collect their allocated rice from the station later. That really had me wondering how amazingly this gentleman practically applied forward buy/sell knowledge to make profit without any formal education in finance or marketing.
There is another economic freedom fighter whom I have met a couple of times in business forums that I have to mention here. Last year, I had the opportunity to visit his office in Gulshan. While talking to him, I was observing his table and some of his works. To my amazement, he goes through product cost sheets in details, visits his factories by helicopter once a week, and works long hours every day and has absolute control of his empire even at this senior age.
These examples clearly highlight all the hard work and dedication that goes behind the kind of success they enjoy today. They shine bright despite not having the sophistication that comes with foreign degrees nor the global knowledge that the next generation may have. The next generation, on the other hand, is emerging armed with global knowledge from global institutions, but they are mostly groomed in a caged environment. Can this generation bring the same level of passion, hard work and dedication to family businesses? Can they make a difference with their fresh positive approach, strong ethical values, contemporary global management/people practice, governance etc.? If the answer is in the negative, then the sustainability of such family businesses would be extremely difficult.
As per the study of John Ward, Loyola University, Chicago, as much as 44 per cent of family businesses experience a growth decline in the first generation, 40 per cent survive through the second generation, 15 per cent make it through the third generation, and only 1 per cent survive onto the fourth generation. The most common reasons of failure include family problems, informal culture, absence of formal coaching and counselling of both the generations, high attrition of non-family talent, weak succession planning, and lack of practical bearing of the new generation.
If this trend of business failure over generations holds true for Bangladesh, then the loss would be extremely costly for the nation. Moreover, it would also measure up to the nation's failure to uphold the contribution of the economic freedom fighters who are an integral part of the rapidly emerging economic giant that Bangladesh is shaping into.
The author is a telecom and management expert