'Rules on compulsory diploma discriminatory'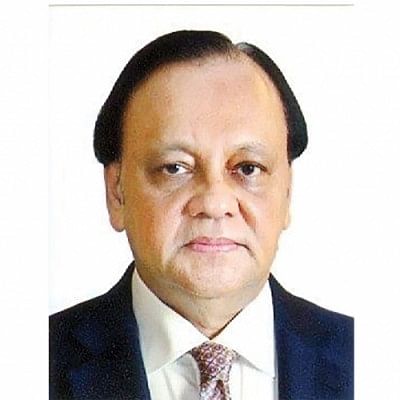 The syllabus of banking diploma examination must be modernised and made objective and practical to cater to modern day bankers, said Anis A Khan, a former chairman of the Association of Bankers, Bangladesh.  
This is especially true for the current global environment where change is happening at break-neck speed, with the advent of the Fourth Industrial Revolution, artificial intelligence, machine learning and now the latest phenomenon of ChatGPT, he said.
It will be very tough for bankers to pass the exam smoothly if the existing curriculum is retained, he said in a phone interview with The Daily Star yesterday.
Bangladesh Bank is the principal regulator and guardian angel of the country's economic lifeline - the financial services industry, he said.
It is known as a caring regulator and its officials are good listeners and endeavour to help all who approach them, he said.
The changes must be brought about before a recent Bangladesh Bank circular is enforced, he said.
The February 8 circular made securing the banking diploma of the Institute of Bankers, Bangladesh mandatory for bankers to get promoted to senior officers and above.
It said bankers have to pass both parts of the exam, a "Junior Associate" and a "Diploma Associate", which is deemed a benchmark of knowledge and experience of bankers regarding banking rules and norms.
The requirement has already generated many discussions amongst bankers and in banking circles in Bangladesh. They have already raised questions over the logic behind the requirement and the diploma programme's curriculum.
Khan said some thought this measure discriminated against people who have already attained a Masters in Bank Management (MBM) degree of the Bangladesh Institute of Bank Management.
The same was for students passing with flying colours from the country's leading public and private universities, some of which figure prominently in annual international rankings, he said.
These include the Institute of Business Administration and Faculty of Business Studies of the University of Dhaka, said Khan, a vice chairman of Aspen Capital Solutions LLC in the USA.
This circular also applies to foreign banks who have their own tailored training programmes, held both at home and abroad for its employees, he said.
These are challenging and comprehensive and their curriculum incorporate the most modern and contemporary banking practices, said Khan, who teaches banking and finance at a leading public university and a private university.
A number of private Bangladeshi banks have also organised trainings in the country with leading international experts and some of their employees have also been trained at distinguished centres of learning abroad, he said.
A number of upwardly mobile bankers have spoken about it in the last few days, said Khan, also a former managing director of Mutual Trust Bank.
They are of the opinion that all of the preceding qualifications should be taken into consideration for the promotion of employees, he said.
"If we look at the statistics, we find that a very small percentage of bankers are able to pass the banking diploma examination," he said.
"The syllabus is very tough to complete for people who work the entire day in a bank and they become too tired to study in the evenings," he added.