MTB, TallyKhata offer loans to small businesses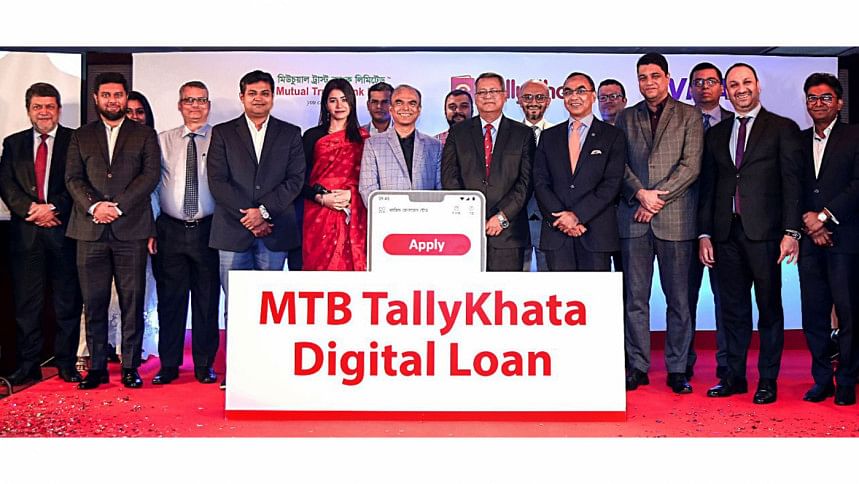 Mutual Trust Bank (MTB) and TallyKhata, a digital platform for small and micro businesses in Bangladesh, recently launched an "MTB TallyKhata Digital Loan", which is essentially working capital loans for small businesses. 
Md Khurshid Alam, executive director of Bangladesh Bank, inaugurated the new product at Six Seasons Hotel in Dhaka, said a press release.
Syed Mahbubur Rahman, managing director of MTB, Shahadat Khan, chief executive officer of TallyKhata, Soumya Basu, country manager of VISA, and Muhammad Nazeem Hassan Satter, general manager of SME Foundation, were present.
By using the app, small businesses can apply for working capital loans from now on and the loan may be approved within a very short period.