Invest to develop climate-smart agriculture
Razzaque urges rich nations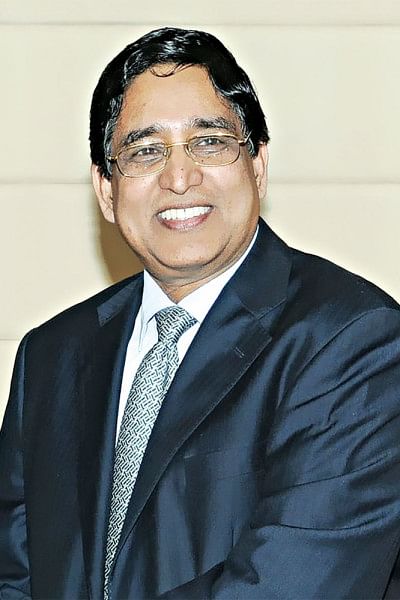 Agriculture Minister Muhammad Abdur Razzaque yesterday urged rich nations to invest more to invent climate-smart agriculture and food systems and support developing countries.
He also urged them to establish climate justice to sustain agricultural production and food security by tackling the adverse effects of global warming. 
He made the call at the first ministerial meeting on Agriculture Innovation Mission for Climate (AIM for Climate) at the World Expo in Dubai yesterday. The meeting was jointly hosted by the United Arab Emirates and the United States, according to a press release.
Razzaque said the International Mother Language Day is being celebrated today [yesterday]. The people of Bangladesh have given their lives for the right to speak in their mother tongue and for the establishment of justice.
"On this day, I call upon the developed countries to work for the establishment of climate justice. We call for the implementation of commitments for better production, better nutrition, better environment, and better life."
The minister said that Bangladesh is one of the worst sufferers of rising temperatures although the country's contribution to global climate change is negligible.
Razzaque also said the country that once had faced food shortages is now self-sufficient in food production.
"Now Bangladesh wants to make agricultural production and food security sustainable through innovation of climate-smart technology."
The AIM for Climate is a joint venture between the United Arab Emirates and the United States. It was officially launched at the 26th United Nations Climate Conference in Glasgow of Scotland last year.
The objective of the five-year initiative is to increase investment, research and expansion of cooperation in the innovation of climate-smart agricultural technology and food systems to address the adverse effects of climate change.
Initially, $4 billion has been invested. At present, 36 countries, including Bangladesh, and 75 non-governmental organisations are partners of the platform.