HSBC, DBL Group sign deal on H2H integration solution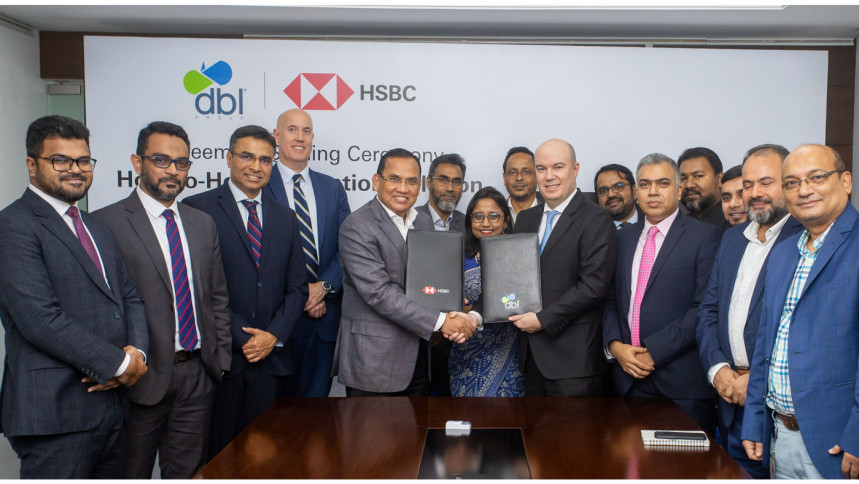 HSBC Bangladesh recently signed an agreement with DBL Group on host-to-host (H2H) integration solution.
MA Jabbar, managing director of DBL Group, and Stuart Rogers, head of international countries for commercial banking at HSBC Asia Pacific, inked the deal at the former's corporate office in Dhaka, a press release said.
"We continuously invest in technology and HSBC's paperless solution will help us further align with the sustainability pillars we have set and methodically follow in our everyday operations," said Jabbar.
"This digital service will enable DBL Group to process a variety of local payments directly from their ERP system.
This will improve DBL Group's straight-through processing capabilities by integrating directly with their in-house systems and automating the Group's total payments, receivables and treasury functions," said Rogers.
HSBC Bangladesh has a wide range of cash and liquidity management solutions across payables, receivables, clearing and foreign currency, liquidity, liability and investments.
The widely compatible solution can be fully integrated with clients' existing industry standard Enterprise Resource Planning to further streamline work processes.
MA Rahim, vice-chairman of DBL Group, and Kevin Green, country head of wholesale banking of HSBC Bangladesh, were present.