Faulty bidding leads to time, cost overruns: expert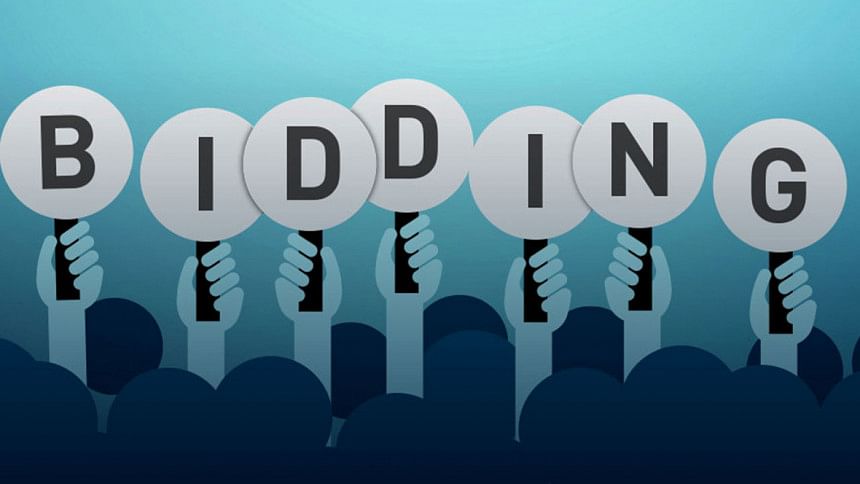 A lack of monitoring and faulty bidding process in government procurement can contribute to time and cost overruns in project implementation in many countries, including least-developed economies, said an analyst yesterday.
"Bidding in the procurement process needs to be well designed. Conventional processes allowing aggressive competition can result in poor project outcomes," said Fahad Khalil, a professor at Washington University in the USA.
"Monitoring in the post-bidding phase is important as even a good bidder can become a failure without adequate monitoring."
Khalil made the comments while speaking at a seminar on "Competitive Procurement and Ex Post Moral Hazard", organised by the Bangladesh Institute of Development Studies (BIDS) at its conference room.
He said that insisting on giving work to the lowest bidder or simply relying on competition does not always lead to good outcomes.
"Because in many cases, if competition is high, bidding can be too aggressive, leading to poor quality of work."
There is scope to rethink the tender process for large government procurement. In particular, there are lessons to be learnt from the methods used in developed countries such as South Korea.
Echoing those sentiments, Binayak Sen, director general of BIDS, said there are numerous instances of increases in the deadlines and costs of infrastructure development projects in Bangladesh.
In some cases, the same contractor was getting various contracts. Low-cost considerations should not be a big deal when it comes to procurement, he said.
"There is scope to reform the procurement rule here. The government can think about it."
Abdus Sattar Mandal, former vice chancellor of Bangladesh Agricultural University, said the e-Government Procurement is doing a good job in curbing corruption. "But we need to expand our thinking beyond conventional notions," he added.