Diversified jute products: Exporters to get 20pc incentive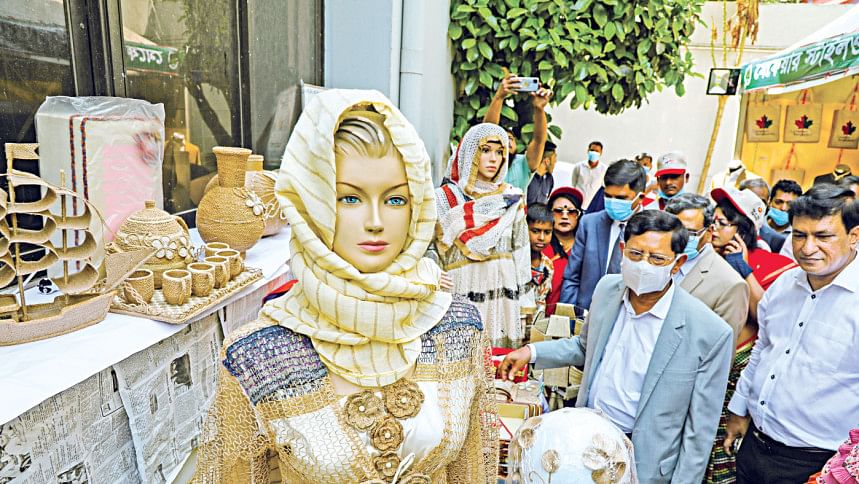 Exporters of diversified jute products such as food-grade bags, clothes, yarns and twines will receive a 20 per cent export incentive, according to a Bangladesh Bank notice.  
They, however, will have to ensure the use of the natural fibre equivalent to at least 50 per cent of the export price, said the central bank on Tuesday.
Applications seeking the incentive currently pending with banks or audit firms as well as fresh applications will qualify for the support.
The incentive for hessian, sacking and carpet backing cloth is 12 per cent, according to a previous Bangladesh Bank circular.  
Jute and jute goods exports fetched $1.13 billion in the last fiscal year, down 2.91 per cent year-on-year, data from the Export Promotion Bureau showed.