Diversifying energy mix, reducing carbon footprint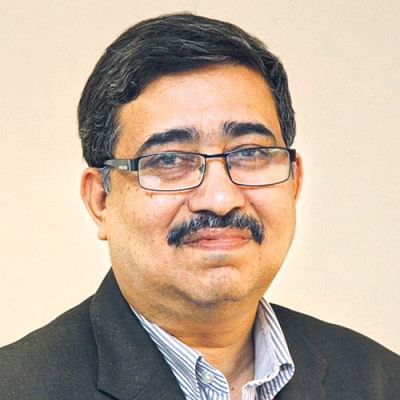 Traditionally, natural gas has been the primary source of energy in Bangladesh. For the last few years, domestic gas production has been declining and we have started importing liquefied natural gas (LNG) to meet the excess demand.  
However, owing to the spike in LNG prices in the global markets, the government is facing challenges to meet the energy demand. With gas reserves declining, the economy may become more vulnerable to the volatility of LNG prices.
So, Bangladesh needs to produce more renewable energy and shift to alternative fuels like hydrogen and biofuels. This will help meet additional energy demand and reduce the import burden of the country.
Many countries have already introduced biogas, bioethanol and biodiesel in their energy mix and started planning for hydrogen. Investors and international funding agencies are also focusing more on green sources rather than fossil fuels.
Another major threat the world is facing is rising greenhouse gas (GHG) emissions and resulting climate change.
The Intergovernmental Panel on Climate Change issued a code red that there is more than a 50 per cent chance that we will reach 1.5°C warming within the next two decades if emissions continue at the current rates. The physical manifestations of changing climate are now visible across the globe and its socio-economic impacts are being realised.
Both the emission and climate impact are expected to grow in a non-linear manner until we collectively catalyse the transition to a net zero economy. Although GHG and carbon dioxide emissions in Bangladesh are lower than the global average, the projected emissions per capita are expected to increase.
As part of the Nationally Determined Contributions (NDCs), Bangladesh has intended to reduce overall GHG emissions by 27.56 million tonnes of carbon dioxide equivalent by 2030 from the business-as-usual level (unconditional).
Contributing 29 per cent to the overall emissions in 2021, the energy sector needs to be conscious. Energy companies should consider setting their emission reduction targets and evaluating various de-carbonisation solutions to ensure the NDC goal realisation.
Hydrogen, which is considered a major solution for de-carbonisation and energy mix diversification, can be a potential solution for Bangladesh. Blending hydrogen, which is produced from biomass or green electricity, with natural gas can reduce our dependence on natural gas.
Pilot projects across the globe are showing positive signs. Up to 15 per cent to 20 per cent of hydrogen can be blended with natural gas and transported via existing pipeline infrastructure. The end-uses include power generation and the transportation sector. Blending 10 per cent of hydrogen with natural gas for power generation can reduce greenhouse gas emissions by up to 12 per cent. For a higher blend quantity, the existing infrastructure needs to be retrofitted.
The most common de-carbonisation levers are carbon capture utilisation & sequestration (CCUS). CCUS, combined with power generation, coal gasification, biomass gasification and oil and gas production, can significantly reduce the emission from the energy sector.
The captured carbon can be utilised for enhanced oil and gas recovery in depleted fields and has other commercial applications, including production chemicals, construction and beverage industry. Enhanced oil recovery is a commercially proven process and enhanced gas recovery is in the pilot phase and has shown positive results during the simulation.
Besides de-carbonisation solutions like CCUS and cleaner energy, Bangladesh can consider developing carbon regulations and policies and can assess the feasibility of initiating a compliance market for carbon credit trading.
The author is an economic analyst.