Digital fair kicks off tomorrow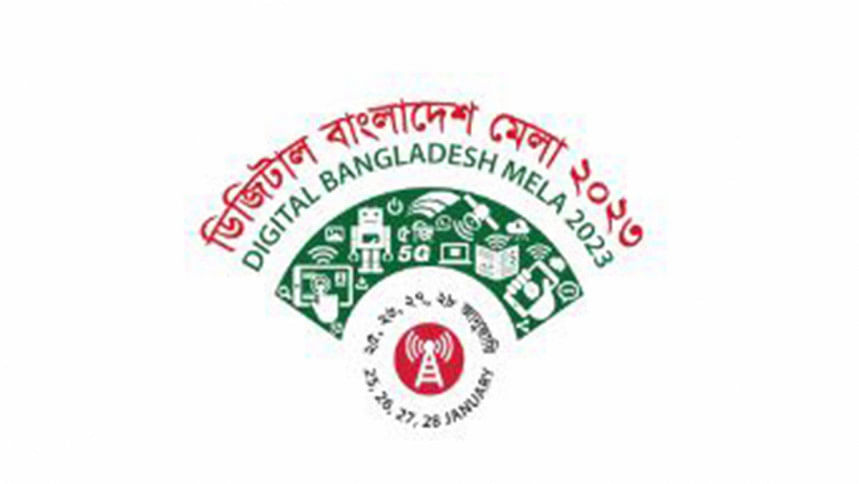 The three-day Digital Bangladesh Mela 2023, where more than 50 telecom and ICT companies will showcase their products and services, is all set to kick off at the Bangabandhu International Conference Center in Dhaka's Agargaon tomorrow.
Prime Minister Sheikh Hasina is expected to inaugurate the fair through a video message.
"The main aim of this fair is to highlight the progress of Digital Bangladesh with technology and connectivity," said Telecom Minister Mustafa Jabbar.
"We started the fair in 2020 but were unable to organise it for the last two years due to Covid-19. This time, we will show how connectivity can improve peoples' lives," he added.
The main theme of this year's fair is "Digital Bangladesh, Highway of Connectivity".
The main objective is to create public awareness about the need and use of digital technology and connectivity, according to the Posts and Telecommunications Division, which organised the event.
Grameenphone, the top mobile network operator in Bangladesh, will be among the participants.
"We will engage with visitors to showcase the latest in digital connectivity, such as e-sim and 5G use cases," Grameenphone said in a statement.
An official of Robi, the country's second largest mobile network provider, said it would showcase its products and services centring the "digital lifestyle" and enterprise business solutions, where it used artificial intelligence tools.
Ankit Sureka, head of corporate communications and sustainability at Banglalink, believes the event is a great platform to showcase the country's progress in building a robust digital economy.
Huawei, the titanium sponsor of the event, said it is designing its pavilion with attractive solutions, quizzes and prizes.
The pavilion will be equipped with multiple breakthrough innovations in different frontiers, such as 5.5G, enterprise business solutions, Huawei cloud, and digital power.
Demo sites of smart port and digital power solutions will also be available for the audience along with video illustrations and success stories on the latest innovations.
Apart from these, visitors can join the quiz every two hours and win attractive prizes. On its official Facebook page, Huawei Bangladesh has announced a separate quiz campaign for its fans.
Majian, chief technical officer of Huawei Bangladesh, said the company has been working in this industry as an enabler of the ICT ecosystem.
"We are always there with our world-class innovative solutions to bring digital services to every person, home and organisation to build a fully connected, intelligent Bangladesh," he added,
Majian then said that carbon neutrality is also an important concern for them as well as Bangladesh's government.
"With that agenda, our pavilion, themed Stride to 5.5G, we will bring diverse cutting-edge technologies to the fair, including that include 5.5G, Robotics, Smart port, Smart Education, Huawei Solar PV solution, cloud service and many more. I welcome all to visit our pavilion," he said.