CEPA with India should be partially reciprocal
Say economists, businesses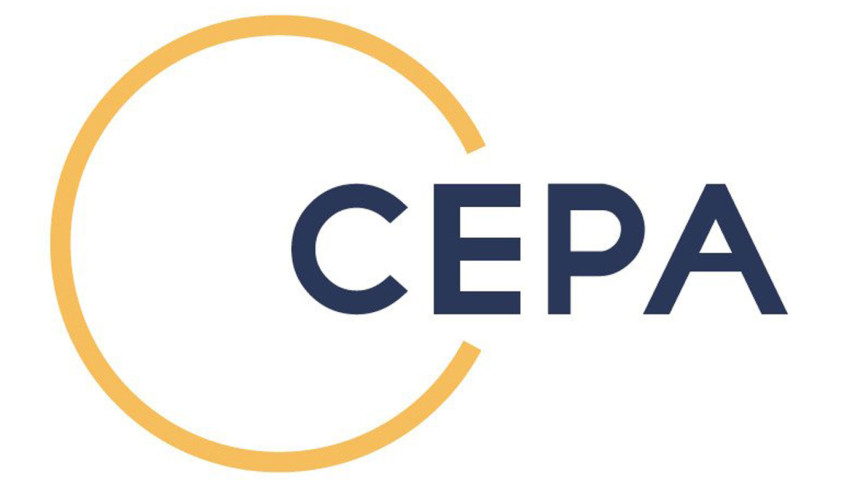 The proposed comprehensive economic Partnership agreement (CEPA) with India should be partially reciprocal, not fully, as India has a big economy and a huge basket of diversified products for export, said economists and businesses.
An inter-ministerial meeting of the government on Monday approved starting negotiations with India for signing a CEPA.
Bangladesh is lobbying with major trading partners to retain its preferential trade benefits once it makes the United Nations status graduation from a least developed to a developing country in 2026.
A CEPA with India will be a good initiative for deepening relationships in trade, investment and connectivity, said Mustfizur Rahman, a distinguished fellow of the Centre for Policy Dialogue.
But it should not be fully reciprocal as India's economy is big, he said.
If a fully reciprocal CEPA is signed in the beginning, Bangladesh may not be able to enjoy benefits from the trade deal which covers investment, trade and services sectors, said Mustfizur Rahman, a distinguished fellow of CPD
Currently, Bangladesh's share in bilateral trade is one fourth, with India dominating with a lot of export items.
So, if a fully reciprocal CEPA is signed in the beginning, Bangladesh may not be able to enjoy benefits from the trade deal which covers investment, trade and services sectors, Rahman said.
The deal will obviously waive a handsome amount of import duties on Indian products, impacting revenue generation, which is a concern for Bangladesh, he said.
Rahman, however, said the CEPA should not be considered only a measure for tariff reductions but also a platform for attracting foreign investment and trade not only from India but also from other countries.
The deal should also facilitate investment from other countries into Bangladesh and allow duty benefits on export of goods from Bangladesh to India, he said.
CEPA is important for the continuation of duty benefits for exports to India after the graduation, he said.
MA Razzaque, research director of Policy Research Institute, said given Bangladesh's high import tariffs, any free trade agreement (FTA) with a large country can result in a huge trade diversion, causing loss of tariff revenue and consumer welfare.
"Ideally, Bangladesh should first consider rationalising its tariff regime," he said.
"With high tariffs in place, striking an FTA with a large supplier is never a good idea. That will not only impact tariff revenue but also deter import of goods from the most efficient suppliers in the world," he said.
So, Bangladesh should primarily seek continuation of duty benefits to India even after the graduation as India is continuing to provide such benefits to the Maldives which graduated in 2011, he said.
Bangladesh should ask for a similar concession, said Razzaque, adding that it has been estimated that an FTA or CEPA with India alone could cause trade diversions worth $700 million.
"This is essentially the amount of trade that is now taking place with other countries but would be lost due to preferential tariff preferences granted to one country," he added.
About 14 per cent of Bangladesh's imports are from India on which an average tariff of more than 20 per cent is applied, he said.
This means the potential tariff revenue loss from a comprehensive bilateral goods trade agreement with India will be to the tune of around $2 billion, he said.
There is no denying that Bangladesh will have to look for new trading opportunities in a post-LDC era, he said.
"But to manage the whole process, we need to prepare well to reduce our tariff revenue dependence," said Razzaque.
"Currently, more than 30 per cent of government revenue comes from international trade taxes, with India and China being the two most important sources of government trade revenue," he added.
Masrur Reaz, chairman of the Policy Exchange of Bangladesh, also said the CEPA should be partial reciprocal and gradually converted to be fully reciprocal for revenue generation and protection of interest of the domestic industries.
Bangladesh should also sign trade deals similar to CEPA with Japan and China, he said.
Mostofa Azad Chowdhury Babu, senior vice-president of the Federation of Bangladesh Chambers of Commerce and Industry, said the CEPA should be condition free and feasible for Bangladesh.
This is because India has already imposed an anti-dumping duty on its import of a few goods which were performing strong in Indian markets. The CEPA should be able to attract more investment and be a bilateral trade deal in the real sense, Babu said.
"Definitely, signing of the Cepa will be a good trade measure for us," said Rizwan Rahman, president of the Dhaka Chamber of Commerce and Industry (DCCI).
"We need to sign Cepa with other countries as well for attracting more investment in the post LDC era," he said.
It is expected that once the Cepa is signed, the issue of imposing tariffs anywhere from $19 to $350 per tonne of jute may be resolved, he said.
Faruque Hassan, president of the Bangladesh Garment Manufacturers and Exporters Association, said Bangladesh needs simplification of its imports and exports for improving efficiency for addressing the challenges of LDC graduation.
The domestic entrepreneurs need to be facilitated with more investments rather than foreign ones as the local investors are now capable enough, he said.
Md Saiful Islam, president of the Metropolitan Chamber of Commerce and Industry, said everything should be based bilaterally not unilaterally as India was a big economy.
He said the government should not waive tariffs fully as one of the big portions of the country's revenues were collected from import duties.
He also said the rule of the game should be single as India imposes duties from both central and state governments.