BSEC won't lift stock floor price despite criticism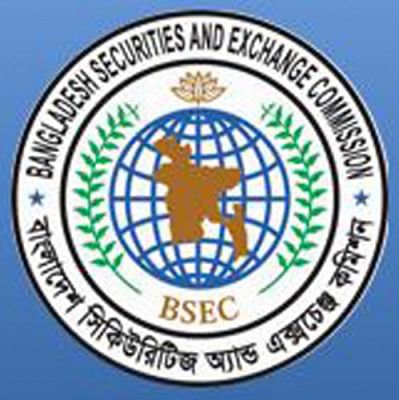 While no other country uses floor price to stop a share price fall, Bangladesh has launched it as a market intervention mechanism claiming it was to save small investors. 
Floor price is the lowest price at which a stock can be traded.
The Bangladesh Securities and Exchange Commission (BSEC) set it last July to halt the free fall of market indices amidst global economic uncertainties.
For each stock, the floor price was decided taking the average of closing prices on July 28 and the preceding four days.
Institutional investors are criticising it, citing that it makes the market illiquid, downing daily turnover recently to less than Tk 350 crore.
But Prof Shibli Rubayat Ul Islam, chairman of the BSEC, yesterday did not give any indication that it would be lifted.
Institutional investors account for around 80 per cent to 90 per cent of turnovers in capital markets across the globe but the situation is totally the opposite in Bangladesh.
Around 80 per cent of investors in the country's capital market are small investors.
"We need to take necessary measures to give protection to the small investors. So, we have taken a temporary measure through the floor price. But, it's not a permanent measure," added Islam.
He was addressing as chief guest a seminar titled "The problems and potentials of capital market in Bangladesh" organised by Economic Reporters Forum (ERF) on its premises in the capital.
Earlier, the floor price was imposed on March 19, 2020 calculating their average prices of the preceding five days to stop the index from falling amidst the pandemic.
The decision was criticised by most analysts and foreign investors, prompting the regulator to start lifting it in phases since April 2021.
Meanwhile, highlighting several challenges of the capital market, Dhaka Stock Exchange Chairman Eunusur Rahman said the number of knowledgeable investors in the country was very low.
They often make investments after taking advice from others. This is a big challenge for the market. Besides, the number of institutional investors and skilled workforce in the sector is also low in Bangladesh, he said.
There is no commodity exchange in Bangladesh though it is necessary here considering the overall size of the economy, said Asif Ibrahim, chairman of Chittagong Stock Exchange.
"We've already sent draft rules to the BSEC in this regard. If we get the approval, then we will be able to launch here commodity exchange," he said.
Most banks are suffering from a capital shortfall and raised capital through issuing bonds, said Azam J Chowdhury, former president of the Bangladesh Association of Publicly Listed Companies.
He urged the regulator to allow banks to raise capital by issuing bonds only after it had analysed what their real assets were.
ERF President Sharmeen Rinvy presided over the event, moderated by ERF General Secretary SM Rashedul Islam.
Md Moniruzzaman, vice president of Bangladesh Merchant Bankers Association (BMBA) spoke on the occasion and Mohammad Mufazzal, staff reporter of The Financial Express, presented a paper.