Bangladesh can export more agro-processed products to US
Agriculture minister says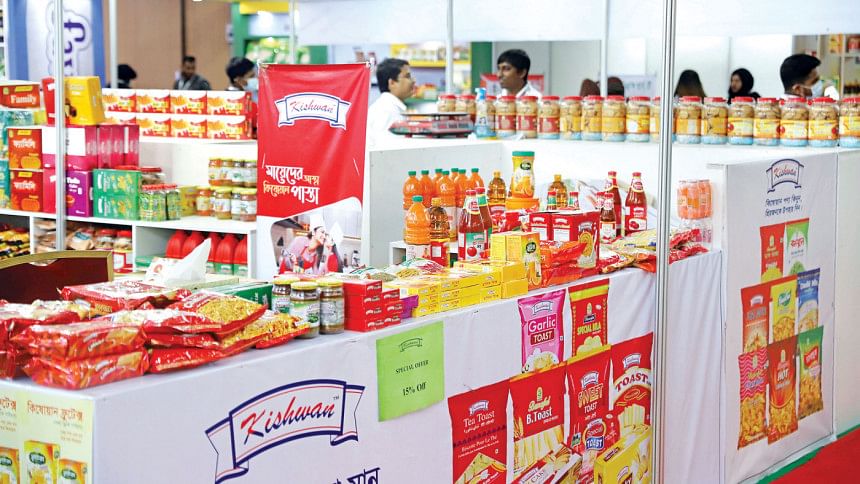 Accounting for less than one per cent of processed agricultural products imported by the US, Bangladesh has large scope to grab a bigger stake of the US market, said Agriculture Minister Muhammad Abdur Razzaque yesterday.
Agro-processing refers to the sub-sector of manufacturing that makes use of primary materials and intermediate goods from agricultural, fisheries and forestry-based sectors.
The minister was addressing an event on "Food safety and export opportunity towards USA" organised by the American Chamber of Commerce in Bangladesh (AmCham) at The Westin Dhaka.
Bangladesh is trying to increase agricultural product export to developed countries, such as by fulfilling preconditions and through adoption of Good Agricultural Practices (GAP) for safe food production, he said.
The GAP, as defined by the Food and Agriculture Organization, are a "collection of principles to apply for on-farm production and post-production processes, resulting in safe and healthy food and non-food agricultural products, while taking into account economic, social and environmental sustainability".
"Our exports are mainly dependent on garments…but should be diversified. To do that, export of agricultural products should be increased," said the minister.
"There is a lot of potential for export of agricultural products. To make full use of this potential, work is going on to keep agricultural products safe, from production in the field to shipment," he said.
The event informed that work was underway for setting up an accredited laboratory of international standard and modern packing house in Purbachal and a vacuum heat treatment plant for mango export.
Razzaque said Bangladesh has made significant progress in attaining food safety and security in recent years, better than many of its Asian counterparts.
Moreover, the annual sale of processed food in Bangladesh reached $2.5 billion in 2019 and was growing at an average of 8 per cent per year, he said.
As the drive for economy and export diversification intensifies in Bangladesh, agriculture is likely to undergo a transformation as the fourth industrial revolution-focused technologies such as robotics, remote sensing, big data analytics, blockchain and global positioning system are embraced, he added.
AmCham President Syed Ershad Ahmed said it was a matter of grave concern that Bangladesh's food safety hygiene and administration were yet to be of an international standard.
There are various factors, such as a general lack of resources, technical capabilities, and coordination among the multiple agencies involved, he said.
Owing to high population density and underdeveloped infrastructure, the incidence of foodborne diseases and other food safety risks is quite high in Bangladesh, he added.
This problem persists throughout the food chain due to food adulteration, presence of pesticide residues and microbiological contamination, among other challenges, said Ahmed.
Another matter of concern is the overdependence of the whole textile industry on imported raw materials, he added. He went on to say that in recent years, Bangladesh has taken great strides to improve its regulatory systems for food safety to improve market access and participation in the international trading system.
The country has also improved access to safe food for local consumers, he said.
He said an efficient food safety surveillance and control system in the country was needed to address the food safety risks prevailing in domestic production, import and export channels.
Megan Francic, agricultural attaché at the US embassy in Dhaka, also spoke.