800MW to come from Adani Godda plant from Dec 16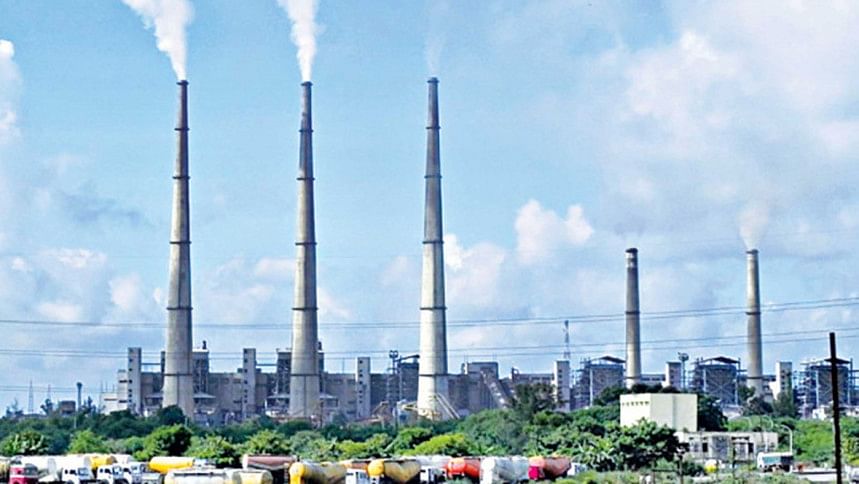 The 1,600-megawatt Adani Godda Power Plant in India will start exporting half of its electricity to Bangladesh from December 16 this year, according to a report by the Bangladesh Power Development Board (BPDB).
The report was submitted during a meeting of the parliamentary standing committee on the power, energy, and mineral resources ministry yesterday.
The thermal power plant in Jharkhand's Godda will start supplying the remaining capacity after commencing full production in March next year.
At the meeting, officials of the power ministry and BPDB officials informed that the commercial operations date for Unit-1 of the Adani Godda Power Plant has been fixed on December 16 while that of Unit-2 is March 26, 2023.
Engineered during Indian Prime Minister Narendra Modi's maiden visit to Bangladesh in 2015, Adani Power will supply most of the power it generates to the BPDB through a dedicated transmission line.
According to the meeting minutes, both parts of the transmission line, which stretches 105.90 kilometres (km) from the power plant to Bangladesh's border and 29.5 km from there to the national grid, was completed last August.
As such, the power synchronisation for Unit-1 will be done on November 23 this year.
The project had progressed by about 93.53 per cent till October, the report said.
As per the agreement signed on November 5, 2017, Adani Power would supply electricity to Bangladesh for 25 years from December 2021.
The project is being commissioned after a roughly one-year delay due to the fallouts of Covid-19.
Waseqa Ayesha Khan, chairperson of the standing committee, presided over the meeting.