8m came out of poverty in 6yrs: WB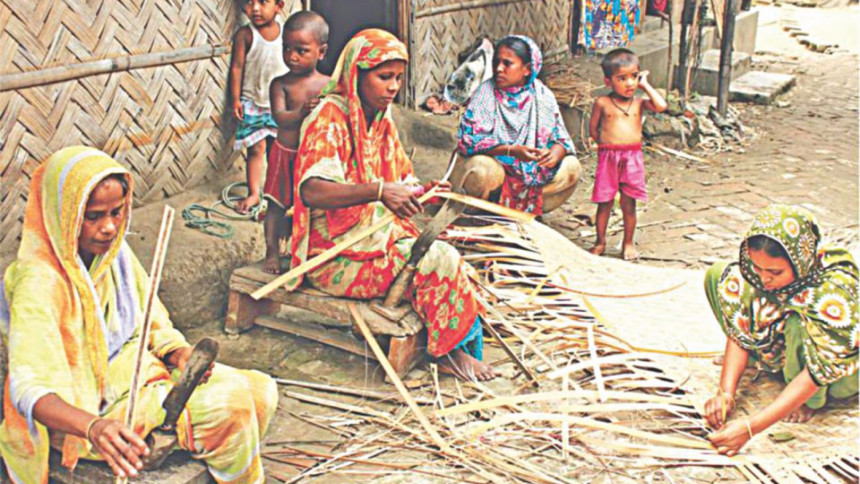 Around eight million people in Bangladesh have come out of poverty between 2010 and 2016, according to the latest poverty assessment report of World Bank.

In the rural areas, 90 per cent of the poverty reduction took place whereas situation in the urban areas remained the same as before in the given timeline, the WB report said.  

Bangladesh has progressed significantly in reducing poverty and improving living conditions, mostly driven by labour income, the WB said in its report on Bangladesh Poverty Assessment which was released this morning.

The report shows an increase in economic growth but the rate of poverty reduction declined since 2010, said a WB press release. 
At a programme in Amari Dhaka hotel in Gulshan of the capital, the World Bank released the report.

Finance Minister AHM Mustafa Kamal, who attended the programme as the chief guest, said in his speech that more one crore people will get jobs by 2030 taking down the current poverty rate to 3 per cent.

The government has undertaken need and technology based initiatives to curb inequality, the finance minister added. 

"The progress that Bangladesh has made in reducing poverty in the last decade is remarkable," said Mercy Tembon, World Bank country director for Bangladesh and Bhutan.

"But, with one out of four people still living in poverty, the country needs to do more, especially in addressing the new frontiers of poverty. For example, tackling urban poverty is critical since at current trends more than half of the poor Bangladesh is projected to live in the urban areas by 2030," quoting her the press release reads.

This poverty reduction is uneven across the country, the WB said in its report.

"Since 2010, the historical gap in poverty between eastern and western divisions re-emerged in the west, poverty increased in Rangpur division, stagnated in Rajshahi and Khulna, while in the east, poverty declined moderately in Chattogram, and rapidly in Barishal, Dhaka and Sylhet."