E-commerce sites basking in Eid, World Cup orders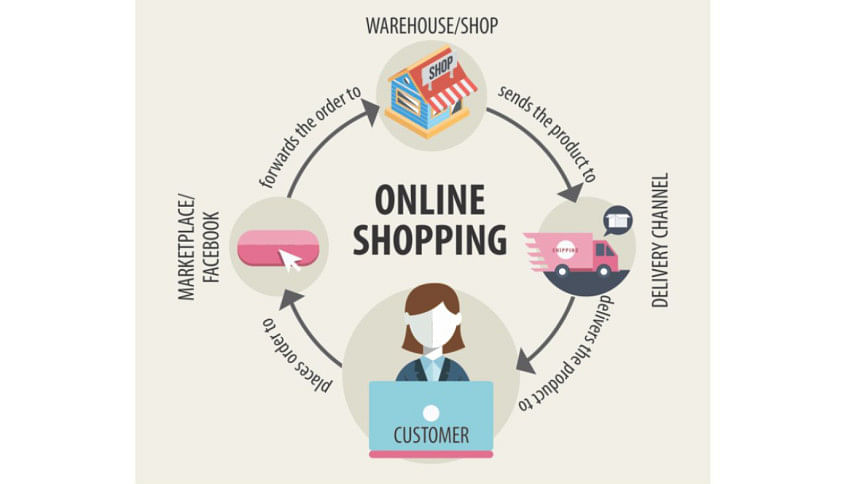 E-commerce players are witnessing a surge in orders on the occasion of Eid-ul-Fitr and the FIFA World Cup, both of which are less than two weeks away.
Each day, a few thousand orders are received by the e-commerce sites, but in recent days the number has crossed a half lakh, said AKM Fahim Masroor, chief executive officer of ajkerdeal.com.
"No doubt the numbers will soar in the coming days," said Masroor, who is also a director of the Bangladesh Association Software and Information Services.
Typically, the e-commerce sites see a spike in orders during Ramadan but this year due to the FIFA World Cup there was an added impetus.
For instance, huge numbers of televisions and team jerseys were sold because of the World Cup.
Recently, the delivery channels have expanded their network to the rural areas and expedited their service, providing a boost to the online shopping industry at a critical time.
"Customers from rural areas are also purchasing huge volumes of products, which is a new phenomenon for this kind of business," said Razib Ahmed, former president of the e-Commerce Association of Bangladesh (e-CAB).
To meet the growing demand for delivery channels and courier services, more manpower is needed, he said.
eCourier, an e-commerce product delivery service company, is looking at a 50 percent hike in orders, said its chief executive Biplob G Rahul.
The company is now maintaining a warehouse for some companies and that is also helping make faster deliveries, he said.
Another courier company TikTok that mostly delivers e-commerce products said they are now receiving about 3,000 orders each day.
Ismail Hossain, founder and managing director at TikTok, said they delivered about 500 products a day during last Ramadan.
For Daraz Bangladesh, the jump in orders from last Eid has been more than double, helped in part by some of the offers they are giving to entice Eid shoppers, said Shayantani Twisha, public relations and communication manager of the company.
Another reason for the surge in orders for e-commerce players is that banks and mobile financial service providers are offering incentives such as cashbacks, discounts and gift to bring people to the digital platform.
The big e-commerce players like Daraz and Bagdoom are also offering discounts themselves.
This has tempted the owner of a cornershop in Mohammadpur to buy three salwar suits for Tk 3,000 as Eid gift for his wife.
It was the first time that he shopped online and he was very pleased with the experience. Not only were the prices lower, he did not have to brave the traffic jam to go to a shopping centre to get his wife's Eid gift.
Industry insiders said the country's total e-commerce market size is more than Tk 2,000 crore a year and that is growing at 40 to 50 percent annually.
There are 20 lakh regular online customers, with the number increasing ahead of festivals, according to Daraz.
At present, there are 8.59 crore internet connections, according to the Bangladesh Telecommunication Regulatory Commission.