Court grants more time for Robi-Airtel merger
Govt gets three more weeks to submit recommendations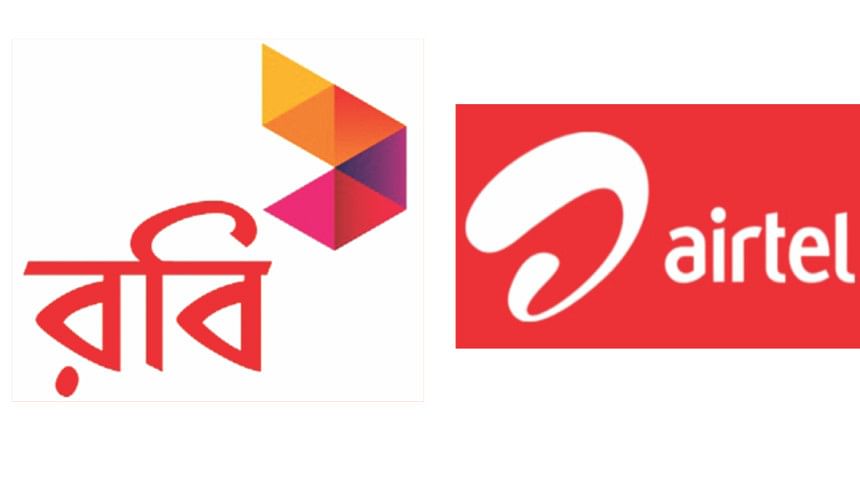 The High Court yesterday gave the government three more weeks to submit its recommendations on the proposed merger between Robi and Airtel.
The order comes after the telecom division sought more time to submit its recommendations.
This is the fifth time that the government has got time extension from the HC for submitting its opinions on the proposed merger, which will create the country's second largest telecom operator.
The next hearing on the matter will be on June 6, said Barrister Tanjib-ul-Alam, a lawyer for the two operators.
The recommendations will be sent to Prime Minister Sheikh Hasina for her approval before forwarding them to court. One of the recommendations that the ministry is preparing is an additional payment of Tk 700 crore as spectrum fees from the merged entity to adjust the spectrum price of Airtel.
The two companies submitted the merger application to the court and to the government in September 2015.
Malaysia-based Axiata, the parent company of Robi, and India-based Bharti Airtel last year announced their intent to merge their Bangladesh operations. They signed an agreement on January 29.
Upon completion of the proposed merger, Axiata will hold a 68.3 percent controlling stake in the combined entity, while Bharti Airtel will hold 25 percent; the remaining 6.7 percent will be held by NTT DOCOMO of Japan.
At present, Axiata Group's share in Robi is 91.59 percent and NTT DOCOMO holds the remaining 8.41 percent.