BB Cyber Heist: Wong vows to turn over another US$ 9.73m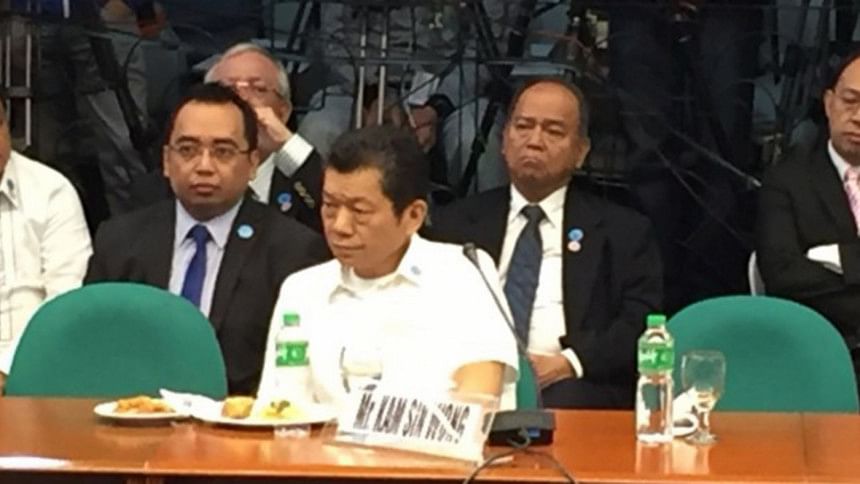 Casino junket operator Kim Wong today (Tuesday) promised to return to the Senate another US$ 9.73m, which was believed to be part of the alleged $81million stolen funds from the Bangladesh's central bank.
Wong made this promise when he returned to the Senate blue ribbon subcommittee's ongoing investigation into the controversy.
"Within 15 to 30 days because I still have to borrow money from my friends, [and source funds] from my companies' shares to settle this. I promise to submit this to your committee," he said when committee chair, Senator Teofisto Guingona III , asked if the junket operator could commit to return the money.
Also READ:Filipino returns $0.83m more
Read: Hackers bugged BB system in Jan
Wong said he would return the money in cash.
In his testimony last March 29, Wong said the P450 million was the money owed him by Chinese businessman Shuhua Gao, whom he described as a junket agent.
Read More: Questions about BB fund heist
Wong said Gao, and another businessman Ding Zhize, had allegedly brought the stolen funds into the Philippines through Rizal Commercial Banking Corp on Jupiter Street, Makati City.
Copyright: Philippine Daily Inquirer/Asia News Network