BB Cyber Heist
Filipino returns $0.83m more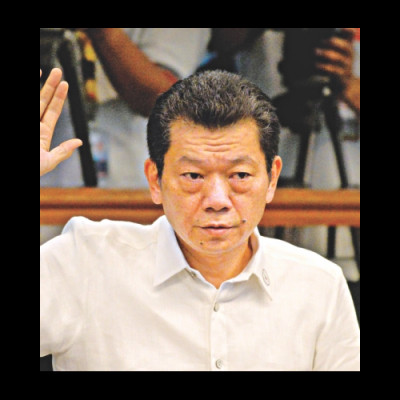 Casino junket operator Kim Wong, who is tagged in the $81 million cyber heist of Bangladesh Bank funds, yesterday returned another 38.28 million pesos or $829,209 to the Philippines' Anti-Money Laundering Council for safekeeping with the country's central bank.
However, the turnover hit a slight snag when authorities found two fake P500 bills amid the mountains of cash.
Wong turned over $4.63 million to the AMLC on March 31.
The latest handover has further brightened Bangladesh's chance to recover the $81 million that hackers stole from BB's account with the Federal Reserve Bank of New York in February.
AMLC Executive Director Julia Bacay-Abad confirmed that they found two counterfeit bills during the two-hour long counting that started at 11am.
Bacay-Abad and Wong's lawyer Victor Fernandez said Attorney Inocencio Ferrer Jr had to shell out P1,000 to replace the fake banknotes.
All P38.28 million were in denominations of P500 and P1,000, Bacay-Abad said.
The P38.28 million "represented the funds abandoned by Gao Shuhua in Eastern Hawaii Leisure Co Ltd and/or Midas Casino," Fernandez said.
The lawyer said it would take 15-30 days to raise some more funds before Wong could return another P450 million that was earlier borrowed by Gao.