Bank Asia to focus on SMEs, retail banking to widen operation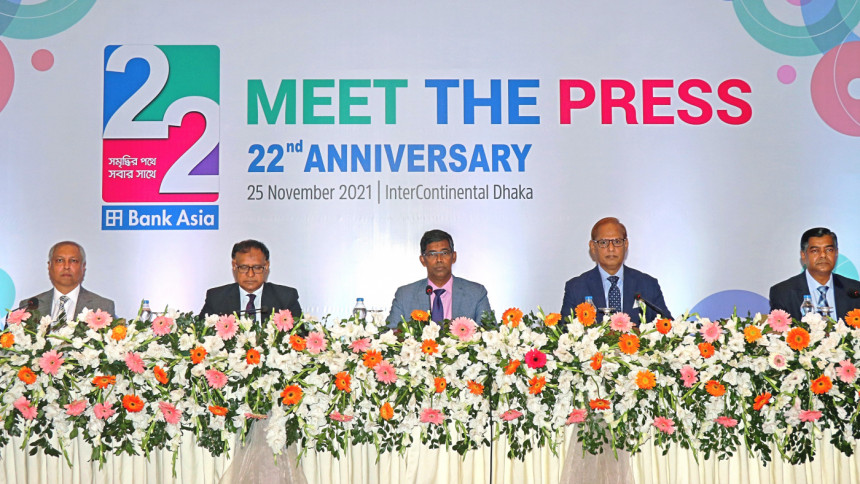 Bank Asia will focus on small and medium enterprises (SMEs) and retail banking in the coming days to widen its banking operation as part of its efforts to shine out the country's financial inclusion.
The bank will make a plan to increase its lending portfolio to 50 per cent at SMEs and retail banking.
The lender disclosed the plans today at a press conference to mark its 22nd anniversary at Hotel InterContinental in Dhaka.
More emphasis will be given to boost the lending operation through agent banking, said Md Arfan Ali, managing director of the bank.
"We have already established the country's largest agent baking network by way of opening 45 lakh customer accounts with our bank," he said.
The bank now provide loans to clients ranging from 200-250 per day through the agent banking window, but the number will widen to 500 from the next year, he said.
The bank has also inked a sign with Eurogiro, which have a strong global presence, to provide remittances to the beneficiaries in a smooth manner.
The receivers of remittances will be able to use a Eurogiro application – Postal Pay Apps – to receive remittances sitting at home.