EBL introduces artificial intelligence for faster services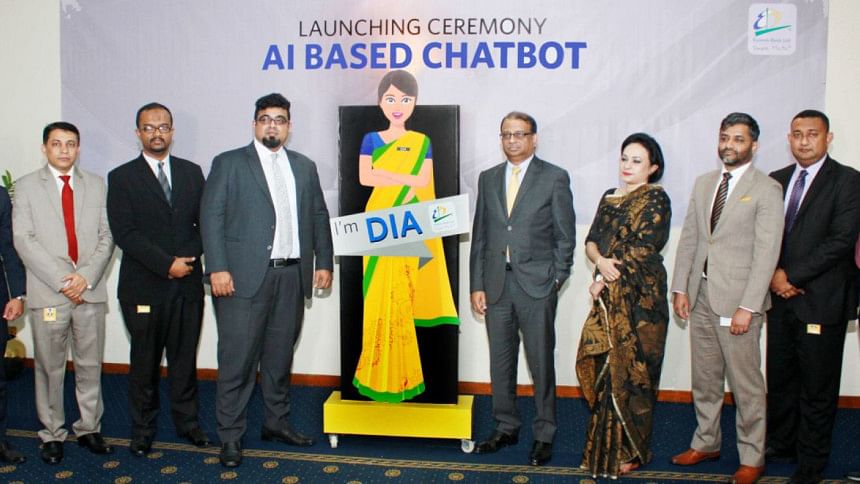 Eastern Bank Ltd has launched the country's first ever artificial intelligence-based chatbot to render faster services to clients, in a development that can be viewed as a milestone for Bangladesh's banking sector.
A computer programme that conducts a conversation via auditory or textual methods, chatbots are increasingly becoming popular in developed countries for customer services or as the first point of contact with companies.
While some chatbots use sophisticated natural language processing system, many simpler systems scan for keywords within the input and then pull out a reply with the most matching keywords, or the most similar wording pattern, from a database.
By way of Facebook Messenger, the EBL Digital Interactive Agent will inform the bank's customers about their accounts, credit card and prepaid cards as well as general service information. Viber and Twitter versions will be available shortly.
The experience will be just like chatting with a person though the user will be responded by the interactive software.
This is another major leap towards EBL's attempts to digitise its banking services, the bank said in a statement .
"EBL always strives to innovate and will continue to do so by bringing in exciting products and services to the market to make everyone's banking transaction simple," said Ali Reza Iftekhar, managing director of EBL, at the launch event of the chatbot on Thursday.
Based on customer experience and feedback, EBL will update the chatbot by adding new features.