bKash revolutionising banking for poor: Bill Gates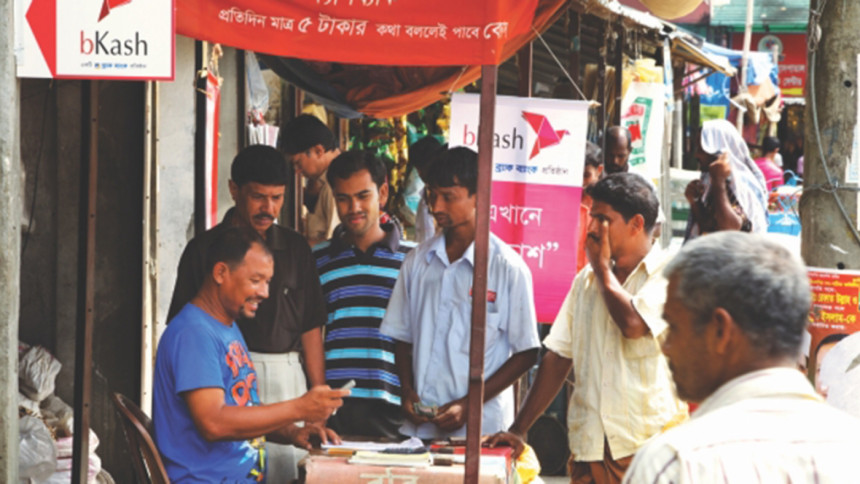 The Bill & Melinda Gates Foundation, the world's largest philanthropic organisation, has in the past given away money, much of it to fight infectious diseases.
Now it has a new strategy of investing in technologies that can make goods and services affordable to the poor. Bloomberg's Erik Schatzker sat down with Bill Gates and traveled to Bangladesh to see how bKash, invested in by the Gates foundation, is transforming finance.

Bill Gates thinks this Bangladeshi upstart could revolutionise banking for the poor, reported Bloomberg Television.
"Banking is more fundamental than I realised. There have been attempts: the microfinance groups, Co-operatives, but the transaction fees have always been too high. Until we get those services down with very low fees onto the cellphone in digital mode then banking will always be for those who are better off." Gates said in conversation with Erik.

CEO Kamal Quadir and his brother Iqbal Quadir founded bKash in 2011. They had 5 million dollars-profits from a previous startup and a plan to bring mobile money to the unbanked.

"This is the country which has a 200 billion dollar economy right now and the country was growing back then, so it's not that it's only charity, it is pure economic opportunity" says Kamal Quadir, the CEO of bKash in his interview with Bloomberg Television's reporter.
With two million accounts after its first full year in operation, the company has seen an explosion in usage to almost 17 million and counting, reports Bloomberg Television.

Workers who used to take time off or hire agents to carry cash back to their villages can now wire it instantly with a few simple clicks on a mobile phone.

bKash just isn't for money transfers. It's a payroll system, a mobile wallet and a savings account; all digital, all affordable, all regulated by the central bank says Erik in his video report.

"We really thought about it. That's why we have given about 28 licences to 28 banks. We want few more to come up. But it's a regulatory kind of hand holding," answered Dr Atiur Rahman, Bangladesh Central Bank Governor when asked by the reporter if they fear monopolism as bKash is by far the fastest growing mobile service provider.

On the streets of Dhaka, bKash is everywhere. The company has more than 100 thousand agents across the country. Withdrawals are how it makes money. They cost 1.85pc. The Gates Foundation initially thought BKash as a case for charity. Then in 2014 it became an investor.

Now Quadir has even bigger ambitions-loans, insurance.  In short may be international expansion, reports Erik Schatzker on Bloomberg Television.