Bangladesh to remain a popular sourcing destination for US fashion retailers: study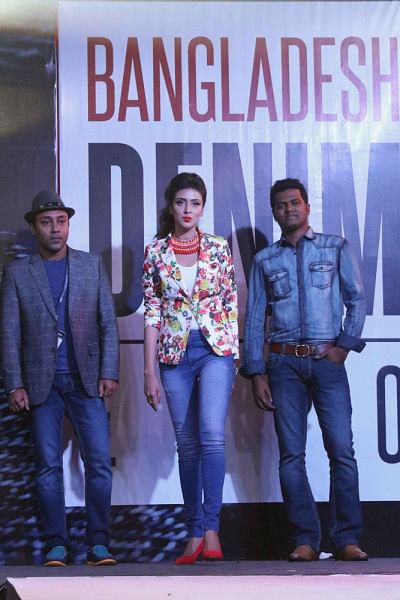 Bangladesh will remain a popular sourcing destination for US fashion retailers due to price competitiveness, according to a recent study by the United States Fashion Industry Association (USFIA).
Bangladesh is the sixth most popular sourcing destination this year with 50 percent of the respondents currently buying from the country, the study found.
The country is also among the top five sourcing destinations with the highest growth potential after Vietnam, India and the US.
About 42 percent of the respondents expect to increase sourcing value or volume from Bangladesh in the next two years, though this figure sharply declined from 65 percent in 2014.
"The consistent interest in expanding sourcing from Bangladesh among US fashion companies is closely connected with the companies' strong desire to find sourcing destinations to supplement China," the study said.
However, Bangladesh still has to compete with other leading suppliers in the region, particularly Vietnam, India and Indonesia. 
Among the respondents currently sourcing from Bangladesh, 87 percent also buy from Vietnam, 67 percent from India and 60 percent from Indonesia.
Although the retailers prefer Bangladesh as a popular sourcing destination, they expressed concern about the political tensions in the country.
The USFIA conducted the second US Fashion Industry Benchmarking Study, where executives from 30 US-based fashion companies, retailers, importers and wholesalers were surveyed between March and April this year. The survey report was published early this week.
The survey was conducted in conjunction with Sheng Lu, an assistant professor at the University of Rhode Island's Department of Textiles, Fashion Merchandising and Design.
The survey asked respondents about the business outlook, sourcing practices, utilisation of free trade agreements and preference programmes and views on trade policy.
Ninety percent of the respondents report having more than 100 employees and 60 percent report having more than 1,000 employees.
Considering the business size of the respondents, the survey suggested the findings are well reflecting the views of the most influential players in the US fashion industry.
The survey also found that companies continue to diversify their sourcing options, though free trade agreements and preference programmes remain underutilised.
The US fashion industry is a critical Trans-Pacific Partnership stakeholder, as close to 80 percent of the respondents expect implementation of the TPP will impact their business practices.