Fire at Benapole port burns 12 goods-laden trucks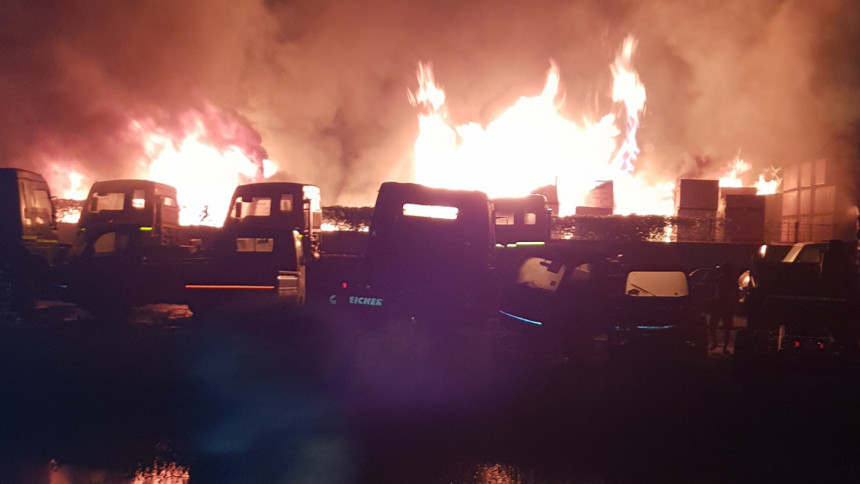 At least 12 trucks carrying imported goods from India were gutted as a fire broke out at a truck terminal of Benapole land port in Jessore early today.
The fire originated when an acid containing drum, kept beside the trucks, exploded around 3:30am, our Benapole correspondent reports quoting a port official.
The fire burnt the trucks carrying cotton, motor parts and chemical products, said Aminul Islam, director of Benapole land port.
On information, five-firefighting units from Benapole, Jhikargaccha and Jessore rushed to spot and doused the blaze after three and a half hours of frantic efforts.
The fire might have incurred loss of Tk 10 crore, Aminul said adding that goods were imported from India.
A three-member probe committee has been formed to investigate the incident, he added.