Alliance happy with upgrades in garment factories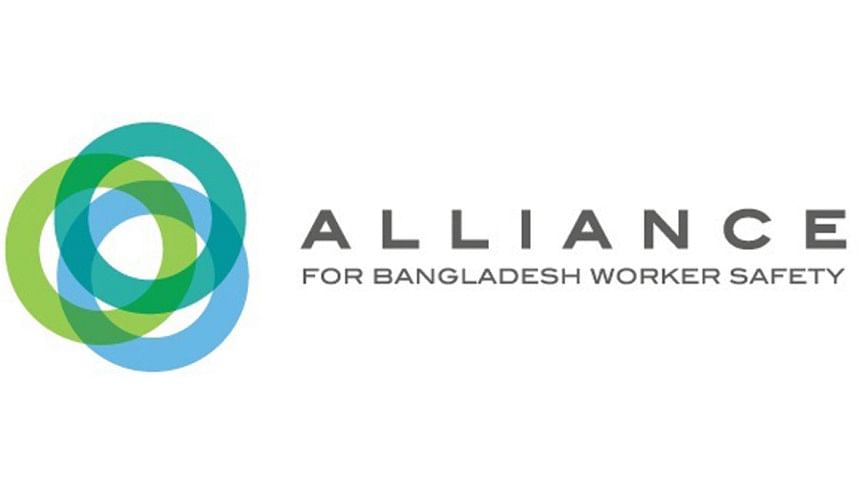 The Alliance, a platform of 26 North American retailers for factory inspection, expressed satisfaction over the progress in remediation work.
As of July, most factories have completed 21 to 80 percent of repair work, while six have already passed their final inspections, Alliance said in its second annual report that came out yesterday.
Formed after the twin industrial disasters of Tazreen fire and Rana Plaza collapse, the Alliance and the Accord have been working to upgrade fire, electrical and structural safety in the garment sector. "Real, measurable improvements in garment factories are now well underway, with the Alliance and our partners providing the training, financial support and remediation expertise to make a safer Bangladesh garment industry a reality for millions of workers," said Ellen Tauscher, independent chair of the Alliance.
The report also said the Alliance signed an agreement with the International Finance Corporation to provide $50 billion to factory owners for remediation work.
It has another pending partnership agreement -- of $18 million with the United States Agency for International Development -- to finance the remediation programme.
Both the agreements are designed to provide critical financing to speed repairs, and each is the first of its kind executed with an industry coalition, said the report.
The Alliance also touched upon the significant milestones achieved in the area of worker empowerment. 
"We are proud of our efforts to empower garment factory workers through training and to help them develop lines of communication necessary to build safe and more productive workplaces," said James Moriarty, executive director of the Alliance.  The platform provided training to factory security guards to inform them of the unique role they play in helping evacuate workers in case of an emergency.
As of July, some 13,800 guards had undergone specialised safety training. "In doing so, we are working to set a standard of worker safety and empowerment that we hope the entire Bangladesh garment industry will follow."
As of July, the Alliance members were sourcing from 662 active factories, representing an estimated 1.2 million workers, the report also said.