Childhood sexual abuse: A trauma that continues to haunt
"The abuse started early. As early as class two. First, the building caretaker, and then the cousins who came from the country and stayed in their city home in search of jobs. Then, there was a "boyfriend" who was easily 10 years older than her (back then she was a young girl of just 13).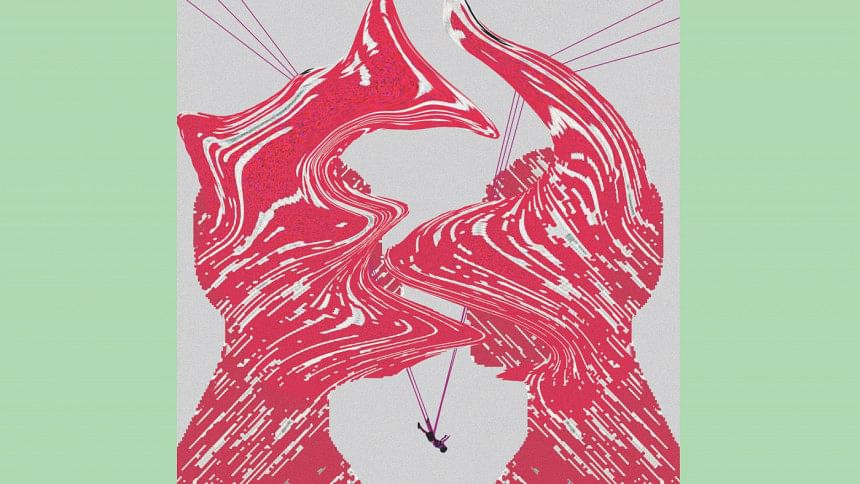 By the time she was a young adult, she had started to show the first signs of anxiety, rebellion (cue the dating older men, being too ready, almost too eager to be in bed with them), then not wanting to have sex altogether in adulthood, going from straight As to straight fails—she carried these childhood struggles through adulthood.
She grew up to develop massive anxiety disorder, difficulty trusting people, and difficulty handling emotions. In the meantime, she managed to somewhat turn her academic failures around and land a job but would continuously struggle between balancing her demons and angels. Some days, she was the woman who went to therapy, full of ambitions and dreams but on many other days, she remained a disturbed individual, staying in bed for days at end, navigating a world she could not trust but continued to try and appease, in hopes that it would stop punishing her."
The above story is a heavily condensed version of an account shared with Abida R Chowdhury by a mental health counselor based in Dhaka. The story only taps the surface of just how much child sexual abuse can shape a life and subsequent choices of an adult especially if the abuse, both physical and emotional, goes unnoticed or unreported.
And it is often people who are known or familiar to the child who turn abusers, making it even more difficult for the child to report the abuse or recognise it, said Shaheen Nafisa, a clinician and mental health professional at the Brac Institute of Educational Development (BRAC IED).
"Abuse is usually carried out by people who are close to the child, both in relationship and proximity. It's done by those who have the access."
Let us go back for a bit to the story we started with. True to the expert's words, the young lady, let us call her Zee, was abused, first by her caretaker who happens to have had nearly 24/7 access to the house and later by cousins, who were family, and thus "safe".
Shaheen laments this behavior and takes the hardline, insisting parents simply "cannot trust anyone" with their children. She specifically points out the need for supervision and warns against leaving children even with family members, especially if they happen to be young adults.
But what happens when people you are supposed to trust, breach that boundary so decisively? When someone we know behaves with us in age-inappropriate ways—be it imposing responsibilities or violating us sexually—it can dilute our sense of right and wrong, especially if it happens at a young age. Confusion arises because we are receiving something that feels unsafe from a supposedly safe space, opine BRAC IED's Shaheen Nafisa and Ranoti Chakravorty, a senior counsellor.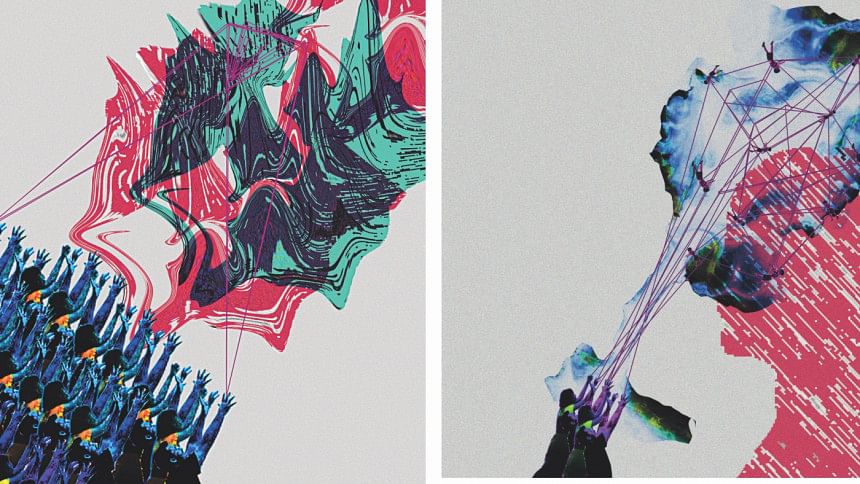 Children also often feel that the abuse was their fault—especially if the person they disclose the abuse to, if at all, does not welcome their complaint with compassion and understanding. In turn, this creates a lot of guilt and shame. Their self-esteem takes a hit. Some survivors develop dissociation, a common reaction to pain and fear, where the events of abuse is completely blocked off from memory.
Not just internalising the trauma or blocking the memory, Nafisa earlier pointed out how children sometimes even lack the language or know-how to recognise the abuse. That is especially the case when abuse isn't limited to physically perpetrated abuse.
Even without touching, a child can be sexually abused. "Exhibitionist acts such as showing private body parts or pornography to a child is abuse," said Ranoti Chakravorty. She even highlights cases where she has seen verbal abuse (explicit language) affect children negatively.
Children also sometimes keep mum about the abuse as they fear being reprimanded because their abusers told them that getting caught would mean trouble.
Abusers also happen to have other techniques at their disposal to keep their victims mum. If fear does not work, they use a process called "grooming" to build seemingly safe and normal relationships with their targets.
Through grooming, the perpetrator gains the child's trust and the latter develops a sense of security with them. This often allows the crime to remain under wraps. Grooming allows the abuser to take advantage of their victims in a way that isn't necessarily shocking or painful to the child. Rather, it's confusing.
A lasting trauma
Just one incident of sexual abuse can affect a child's development. And unfortunately, as is the case, abuse often continues for long periods of time.
Both mental health experts of BRAC IED and in fact a wide range of studies points out child sexual abuse can have lifelong impacts on mental state and behaviour. How we reason gets affected. How we trust, and understand friendships get affected, they opined.
 "Putting a dent in our early development has deep consequences. Trauma of sexual abuse can result in complications in socialisation—both in childhood and adulthood. It becomes difficult to form and maintain satisfying, healthy relationships," said Ranoti Chakravorty.
The mental health team at BRAC IED identified that one of the main issues to arise has to do with trust. Survivors they worked with have found it particularly difficult to trust people—the abuse disrupted their sense of safety in the world.
Can young people be kept safe from childhood sexual abuse?
There really is no easy answer. For starters, immediate caregivers can play a role by giving children an environment that is friendly, one which allows them to speak without hesitation or fear of being punished. This can help parents know who is interacting with the child, and how.
It also builds a sense of agency in children, especially if caregivers show that they are taken seriously. Having a space for the child to communicate openly also helps in making the disclosure process easier.
Making children aware of good and bad touch can also play a role in keeping them safe. If they are empowered with the knowledge that they can say no, and if they are shown that their opinions are valuable, they can then develop a sense of agency. If they believe in their power of refusing their abuser, the start of the grooming process can be disrupted. And in case abuse had already taken place, children will be more likely to speak up if they know they will be heard, the mental health experts added. 
The healing process consists of medical care and counselling, but it begins with reasserting the sense of safety that was lost during abuse—this starts with listening to what children have to say.
At the heart of conversations on, and measures safeguarding against, childhood sexual abuse lies the need to protect a generation from trauma and lifelong suffering.