The book that I would like to read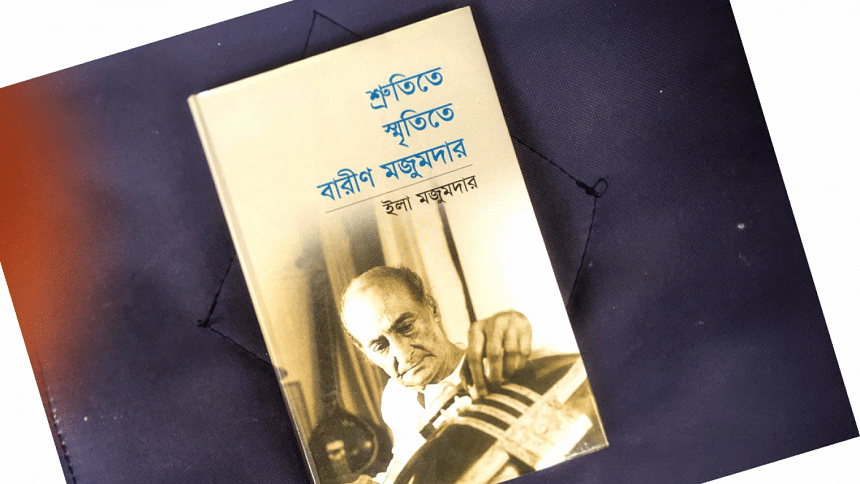 Today I would like to talk about a book that I have been waiting to read for a very long time. After years of procrastination, luckily, I finally got hold of a copy and decided to write my thoughts about it—what I expect from it, why I would like to read it and of course, experiencing the sheer eagerness of waiting to turn the pages of a new book; a new adventure.
What do you do when you get your hands on a book that you have been waiting to read for the longest time? Well, decades ago, I would probably find a corner in the house, settle down with the book and drown myself within the characters, plots, sub plots and end up falling in love with some character or the other. Today, I would spend hours staring at the book, counting my stars for having finally found it, flip through its pages, sniff them, run my fingers across them and then put it down on my 'need to read' list. It would probably take me a week more to find the book again and start reading. Indeed, a sad turn of affairs! In fact, I would also do something that I would consider blasphemous even a few years ago—I'd go through some pages and speed read through paragraphs to get an idea of the tone and sometimes, maybe, even the story line! Nevertheless, a new book on the shelf for me is like a candy on display for a child, luring me to it, waiting to be read and to transport me to the many realms of imagination.
One such book is Srutite Smritite Barin Mazumder (Oboshor, 2000), the biography of one of the biggest Bangali legends in the field of classical music. The book was written by his wife Ila Majumder, also a classical musician and a teacher. It was given to me a couple of days ago by their son, Bappa Mazumder, a famous musician himself who reigns over the contemporary scene with his heartfelt melodies.
Published during the Ekushey Boi Mela in the year 2000, Srutite Smritite Barin Mazumder is a book of 80 pages, filled with grand stories of a time beyond our imagination. Starting from the pre-Partition days to the post-Liberation years, Ila Majumder beautifully pens incidents from her memory in the simplest form of the language that she masterested so well in her lifetime, along with being a seasoned classical musician, that she spent a good many years teaching Bangla at some of the most well known schools in the country.
Hailing from a zamindar family in Pabna, Barin Mazumder had managed to break shackles of time and travel all the way to Lucknow to study his favourite form of music. Following his dreams and focusing rigidly on his goals, he would not allow anyone to distract him from his love for music and his passion for learning more. However, as history bears witness, the partition of the country led to changes that led him to move back home to Pabna. Even though his neighbours were slowly migrating to India from the then East Pakistan, Barin Mazumder stayed on, protecting his roots, refusing to abandon his motherland.
The book is also full of stories of his love for the tanpura for music, and his fascination with guns for hunting. Eventually, of course, with age, his passion for the latter slowly shifted to caring for animals of all kinds, starting from puppies, kittens to pythons!
Barin Mazumder's life was filled with turmoil of all kinds. While fleeing to safety during the Liberation War in 1971, Barin and Ila lost their only daughter, Madhumita Mazumder, who was never found. Some say she survived, most say she died. Till their very last breath, both Barin and Ila would bear the pain of having lost a child, forever cherishing her memories in their hearts. Sadly, not only did the family have to go through a painful partition, but the liberation of the country had also marked a tremendous amount of loss in their lives.
Nevertheless, nothing stopped Barin Mazumder from working towards achieving his dreams. Ila Majumder, in her book, writes about the Music College, of happier days in Pabna, of their songs, Partha Mazumder, Partha Pratim Mazumder, and Bappa Mazumder and so much more.
Many believe, and truly so, that reading biographies of celebrated personalities inspire them to achieve greatness. Stories from the past, focusing on the rags to riches transformations, not only in terms of money, but in winning a war, establishing a business or even breaking barriers to educate oneself at home—have many a times been the very base of more success stories. I believe that learning about both Barin Mazumder and Ila Majumder will inspire me further to learn more about music, literature, and the culture that defines what we know of Bangladesh today. The book will be something to enrich my soul for a change.
Elita Karim is a journalist, musician, and editor of Star Arts & Entertainment and Star Youth, The Daily Star. She tweets @elitakarim.
For more book related news and views, follow Daily Star Books on Facebook, Instagram, Twitter, and LinkedIn.