National Professor Anisuzzaman laid to rest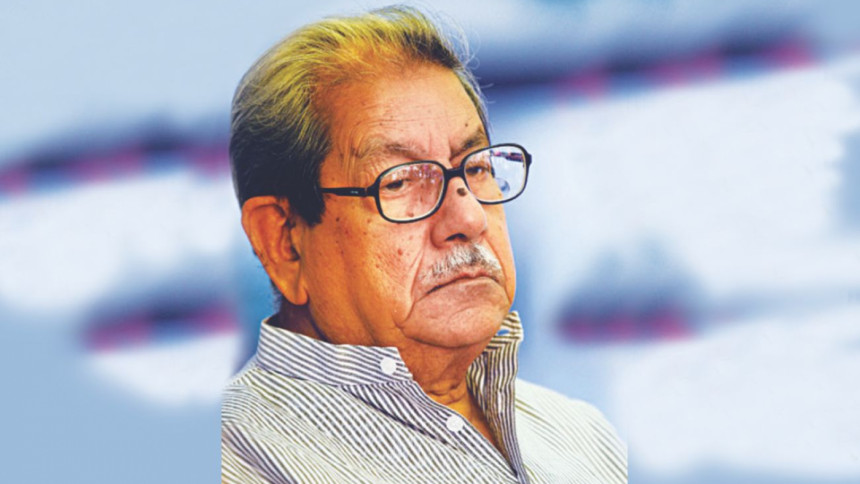 National Professor Anisuzzaman, who passed away yesterday, was laid to rest at Dhaka's Azimpur graveyard this morning.
The burial took place around 10am after namaz-e-janaza and guard of honour by local administration at the graveyard, said the national professor's son, Ananda Zaman.
"My father was laid to rest on the grave of my grandfather," he added.
As Prof Anisuzzaman was positive for coronavirus infection, World Health Organisation (WHO) guidelines were followed for the burial, Ananda Zaman also said.
Among family members, the professor's son, brother Akteruzzaman, and son-in-law Azimul Haq were present during the burial. Also present were State Minister for cultural affairs KM Khalid and Bengal Group Chairman Abul Khair Litu.
Final rituals for the burial of the national professor were planned and initiated by the Prime Minister's Office.
Anisuzzaman passed away at Combined Military Hospital in Dhaka yesterday afternoon. His samples had tested positive for Covid-19.
On April 27, the Dhaka University Professor Emeritus was admitted to Universal Medical College Hospital after he fell seriously ill.
He was shifted to CMH on May 9, as his condition was not improving. Apart from heart problems, the 83-year-old eminent educationist had been suffering from kidney and lungs complications, and respiratory problems, according to his son.