Don't want to see anyone on the street from tomorrow: IGP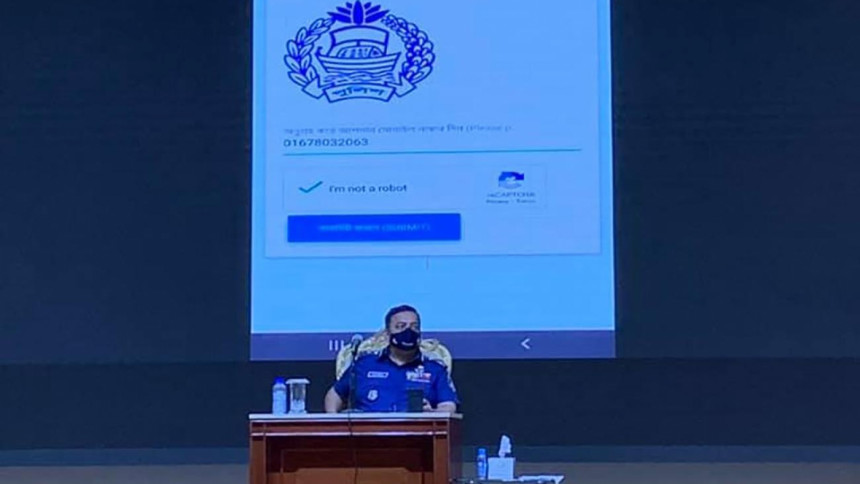 Inspector General of Police (IGP) Benazir Ahmed today said police do not want to see anyone on the streets or outside from tomorrow (April 14).
"We don't want to see anyone (on the streets) unnecessarily, and we don't want to put any pressure," he said.
"We will curb the wave for the second time like we did last year. But we have to stop unnecessary movement," he added.
The IGP said this while inaugurating the "movement pass" app at a programme in Dhaka's Rajarbagh today.
Bangladesh Police introduced a movement pass for people, who want to go out for emergencies during the weeklong strict restrictions.
On the day of Inauguration, there has been a rush for pass applications, police headquarters sources said.
"We do not want any casualty. The main way to overcome this is through personal awareness. We must wear masks. Moreover, hygiene rules must be followed. Maintain physical distance, wash hands. We have to follow these rules sincerely," said the police chief.
Regarding necessity of the movement pass, he said, "It is not necessary to take a movement pass. We are not forcing anyone. There is no legal issue here."
"We are introducing the app to bring the whole situation under a system," he said.
Asked how marginalised people, who do not have internet access or smartphones, will collect the pass, he said, "About seven crore people in the country use internet. If no one from the marginalised population can, they can take the help of a neighbour. Besides, we will get daily feedback from the media."
Asked whether journalists need any movement pass, the IGP said they do not need any pass as they are out of the purview of the strict restriction as per the government circular.