Bangladesh 3rd most peaceful in South Asia, as per Global Peace Index 2021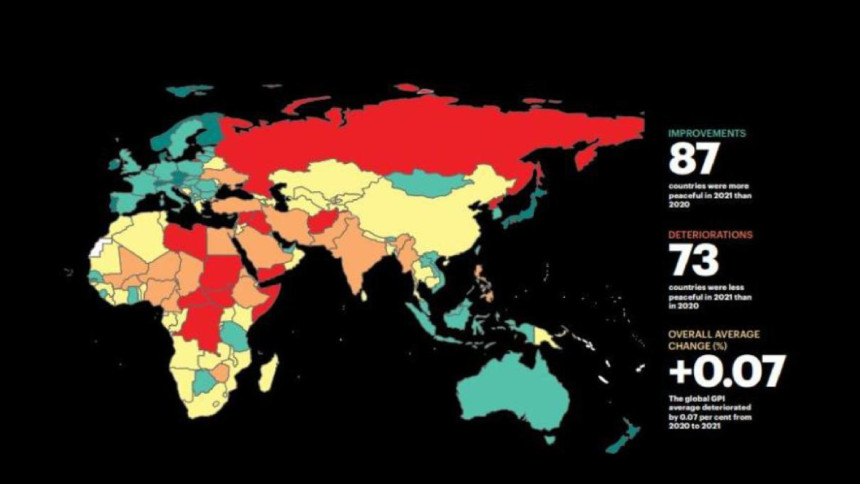 Bangladesh has climbed up 7 notches from last year and secured 91st position -- among 163 countries -- in Global Peace Index for 2021.
The Global Peace Index, prepared by the Institute of Economics and Peace, cumulatively measures safety and security, militarisation, and frequency of ongoing conflicts to fix ranks from most peaceful to least peaceful countries.
Bangladesh's jump to 91st spot this year makes the country third most peaceful in South Asia, with an overall score of 2.068 -- behind Bhutan and Nepal. Singapore has been named the most peaceful country in Asia, positioning itself at 11th overall in the world.
However, the report also includes Nepal, Bhutan, Bangladesh, and Indonesia in the Positive Peace deficit list, measured until 2019, which claims the countries are likely to experience "increasing levels of violence" over the next decade.