2 CU teachers withdraw promotion application after plagiarism accusation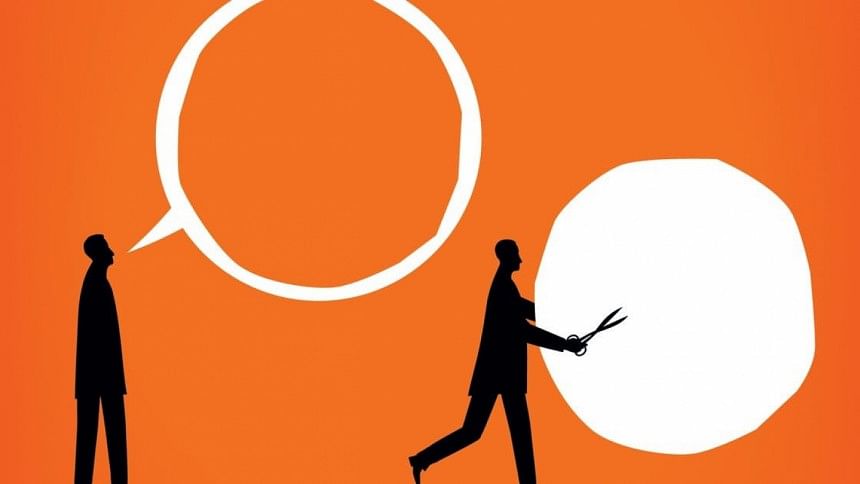 Two teachers of the anthropology department of Chittagong University have withdrawn their applications for promotions after being accused of plagiarising paragraphs from someone else's Master's dissertation in a research paper published in an international journal.
The allegation was brought by Hana Shams Ahmed, a Bangladeshi PhD candidate at York University in Canada, against two CU anthropology department Assistant Professors SM Sadat Al Sajib and Kazim Nur Sohad.
On March 18, Sajib and Sohad had applied to the CU for promotion to the post of associate professor and the planning committee had eventually recommended their promotion. After the plagiarism allegation was filed on April 14, Sajib and Sohad withdrew their applications through letters to CU Registrar Prof Monirul Hasan citing "unintentional and citations errors".
Sohad withdrew his application the following day and Sajib withdrew his on May 5.
Hana filed the plagiarism complaint to the Editorial Director of Springer Singapore William Achauer and its Editor Anushangi Weerakoon, asking them to withdraw the publication. She also informed the CU Registrar Prof Monirul Hasan and CU anthropology department Chairperson Prof Khadiza Mitu through the same email.
The allegation was raised about their combined publication titled "When Culture Becomes Commodity: Tourism Development in the Chittagong Hill Tracts of Bangladesh". It was included in a book published by Springer, an international journal, titled "Tourism Products and Services in Bangladesh: Concept Analysis and Development Suggestions" in April 2021.
According to university sources, Sadat and Sohad had each mentioned in their promotion applications that they have been published thrice in international journals, including Springer, as per the condition for applying for the post of associate professor.
On April 19, the department's planning committee held a meeting to take decision in this regard but it was suspended due to unavoidable reasons.
Contacted, CU anthropology department Chairperson Khadiza Mitu said they will sit soon and take a decision in this regard.
Asked, CU Registrar Prof Monirul Hasan yesterday said there is no provision of taking steps against anyone who has withdrawn their application after allegation of plagiarism surfaced.
"If the planning committee promoted them with their plagiarised publication, we could have taken steps against them."
CU Vice-chancellor Prof Shireen Akhter could not be reached over phone despite repeated attempts. However, CU Pro VC (Academic) Benu Kumar Dey said he was informed of the matter through newspaper reports and said the VC might be looking into the matter.
PLAGIARISM
The paper of the two teachers was published in Springer in April 2021 while Hana Shams Ahmed's Masters' dissertation was published in August 2017.
Hana's interviews of four people named Meghna Guhathakurta, Sajeed Chakma, Mong Shanoo Chowdhury and Samari Chakma on pages 131, 135, 136, 137 and 138 of her Masters' dissertation. These interviews were exactly plagarised on pages of 351, 352, 353 and 354 of the two teachers' research publication.
She wrote in her complaint to the Springer editor: "If you look at Page 351, 352, 353, and 354 of the book chapter, you will see that entire sections have been directly plagiarised from my Master's thesis without any citation or reference. In fact, four of the interviews that I conducted during my Master's fieldwork have been falsely identified by these two authors as their own work. These are interviews that I personally conducted, recorded and transcribed as part of my Master's fieldwork and the authors have falsely identified them as interviews they conducted.
"On page 354, the paragraphs beginning with: 'At the beginning of our fieldwork we were also able to speak to Sam Tripura' is entirely plagiarised from my Master's thesis.
"… This is a shocking form of plagiarism where my fieldwork which I have written about in first person is falsely identified by these two authors as their own, by replacing the 'I' with 'we'," she further alleged.
She also alleged that the conclusion of the paper is also plagiarised from another researcher, Mukti Chakma, which was published in December 2016.
'UNINTENTIONAL MISTAKE'
Sadat Al Sajib told The Daily Star yesterday that they had appointed three research assistants for their field work and depended on them for the publication.
"One of the research assistants submitted his filed report to us. After going through his field report, we both were convinced and exactly copied the same, which he submitted to us. We had no chance to check the plagiarism due to the lack of plagiarism software, which is also highly expensive," he said.
He added that it was the duty of the Springer editor to check the plagiarism.
"When I was informed about the plagiarism, I immediately contacted the editor of the Springer and asked him to remove the publication from the website," he said, adding that the editor expressed his regret over his fault and confirmed that he would remove the publication as soon as possible.
Another accused teacher, Kazim Nur Sohad, echoed the same. He said, "What Sadat [Al Sajib] says is my comment."