Missing journalist: Unidentified men approached his motorbike, says Amnesty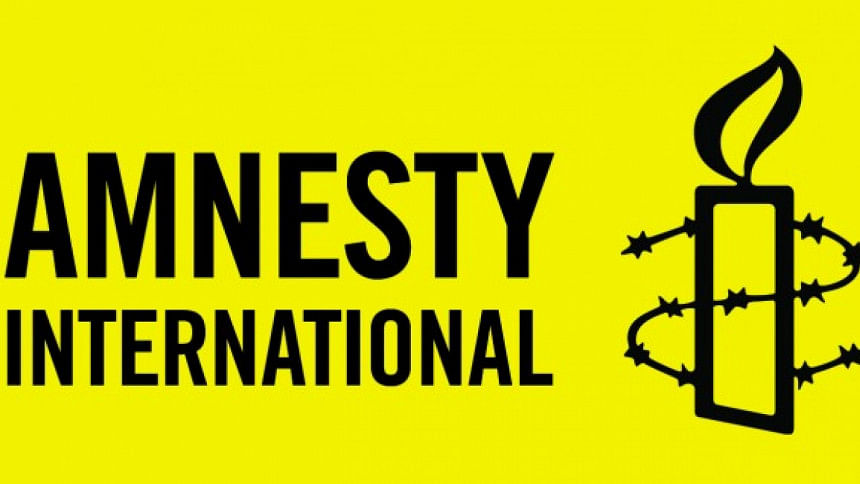 Unidentified men approached journalist Shafiqul Islam Kajol's motorbike and appeared to tamper with it, the day he was last seen before what is feared to be an enforced disappearance, Amnesty International said today.
"The suspicious activities of unidentified men captured in the footage are compelling evidence that shows that he was being followed only a day after the police opened an investigation against him. Since then, he has not been seen and his fate and whereabouts remain unknown," said Saad Hammadi, South Asia Campaigner at Amnesty International, in a statement.
Shafiqul Islam Kajol, editor of the daily Dainik Pokkhokal, arrived on his motorbike at his newspaper office at Meher Tower in Dhaka's Hatirpool at 4:14pm on March 10.
Several unidentified men can be seen suspiciously moving around his motorbike and keeping an eye on it for nearly three hours before he left the premise, the rights body said.
In six minutes between 5:59PM and 6:05PM, three men approached his motorbike separately and appeared to tamper with it, it added referring to a CCTV footage.  
The journalist is seen getting out of his office with another person at 6:19pm and walking past his motorbike. He then comes back and can be seen leaving the place on his motorbike alone at 6:51PM. That is the last time anyone has seen or heard from him, the rights body added.
Police registered a complaint from the family on March 11 regarding his disappearance, but they refused to take his case for investigation during the crucial first days, and have denied having him under custody. It was only after a High Court order was conveyed to the police on March 18 that they carried out the first actions, the statement mentioned.
Kajol's disappearance came a day after Saifuzzaman Shikhor -- a ruling party lawmaker from Magura-1 -- filed a case against him, Editor-in-chief of daily Manabzamin Matiur Rahman Chowdhury, and 30 others on charge of publishing a report with "false information" and circulating it on social media.
Kajol's family suspects that he was abducted, and has been repeatedly urging authorities to help ensure his safe return.
Last year, Bangladeshi human rights organisation Odhikar documented at least 34 incidents of alleged enforced disappearances.
Eight of them were later found dead, 17 were shown arrested while the fate and whereabouts of the other nine remain unknown.
"We urge the authorities to immediately disclose the fate and whereabouts of the journalist and release him if he is under state custody without any further delay," said Saad Hammadi.