'I remember all 600'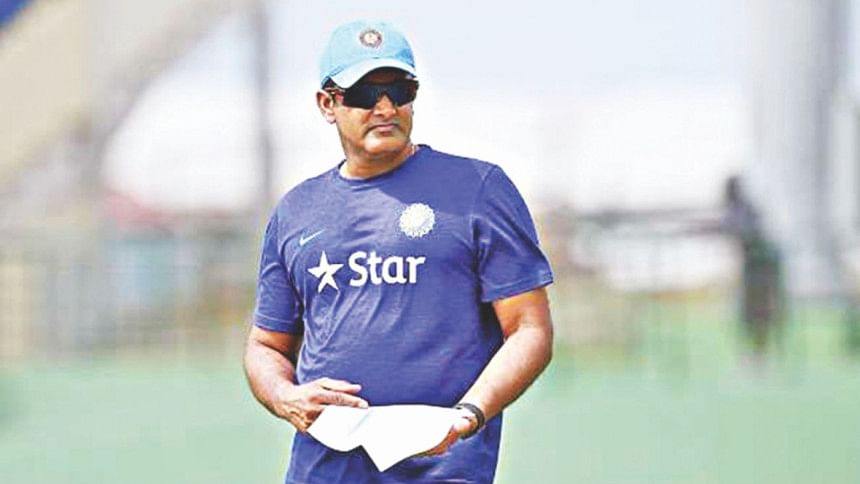 18 years ago today, Test cricket witnessed one of its most magnificent spectacles. At a time when the India-Pakistan rivalry was at its peak, Anil Kumble became only the second player in the history of the game to take a 10-wicket innings haul.
His figures of 10 for 74 sent Pakistan crashing to a thumping defeat in Delhi's Ferozeshah Kotla in 1999.
Those who eagerly followed the rivalry between the two sub-continental giants back then, can perhaps detail out the events of that game even today, for it is a match that both Pakistan and Indian fans, albeit for opposing reasons, cannot forget.
Kumble, who is now working as India's head coach, addressed the media in Hyderabad yesterday and recalled that magical performance.
"18 years ago, I don't think I ever thought that I would be able to pick up 10 wickets. It's just one of those things. It's nice to celebrate anniversaries of cricketing milestones.
"If it has to happen again, it can happen either tomorrow, or even 10 years down the line. I don't think anybody gave me a chance to take 10 wickets! It's a very rare occurring and I was blessed to be a part of something so unique. I am glad that people remember anniversaries that are so rare," said a nostalgic Kumble.
As soon as Kumble finished explaining just how special this achievement was to him -- it took him close to five minutes -- a reporter immediately asked him if he remembered how he took all those 10 wickets.
To that, Kumble quickly replied with his typical straight face: "Yeah, of course. I remember all the 600 as well."