Inaugural inspiration needed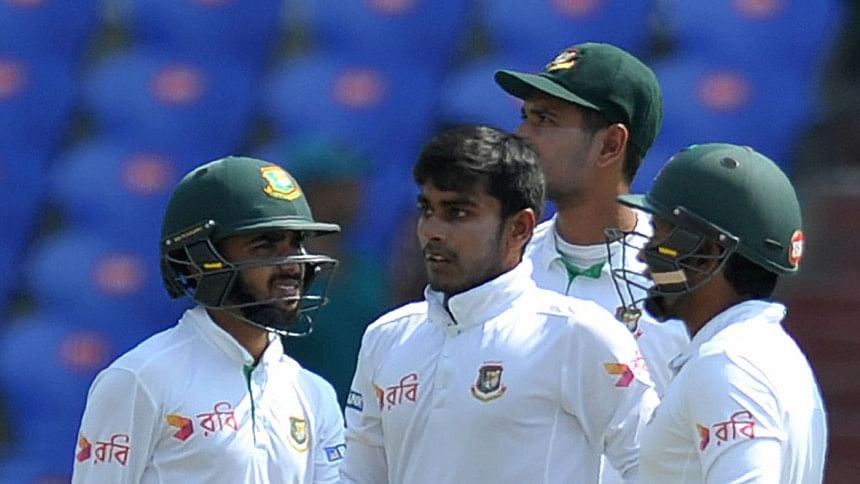 So, India have hammered 356 runs at a run-rate of 3.95 on the first day of their inaugural home Test against Bangladesh. There was plenty of hitting involved, especially towards the end when Mushfiqur Rahim decided to take the new ball.
But how big or small is this total compared to India's performances this year? A glance at the records shows that 2016 has been a run-fest for India. Of the 11 Tests they have played, they crossed the 500-run mark on five occasions. Their average first innings score is a staggering 487 with the lowest being 316 and the highest 759.
New Zealand had managed to restrict them for 316 back in September in Kolkata, whereas India tore apart the English in their last Test when they posted 759 runs in Chennai. It was also the game in which India posted their highest run-rate, 3.98. Yesterday, India, thanks to a flurry of boundaries towards the end, finished the day with a run-rate of 3.95.
On a batting paradise, India will want to go on and perhaps surpass the total they had made against England.
It goes without saying that Bangladesh will need to get early wickets today. The wicket is not offering much, but Bangladesh's bowlers also need to be a bit more disciplined. They seemed to lack the patience. Another aspect that Bangladesh probably missed out on is reverse swing. While Taskin was swinging it a bit, he did not get to bowl many overs.
Bangladesh's batting statistics against India paint a dismal picture. Their highest score against them is the 400 they posted in their inaugural Test in Dhaka in 2000, which they certainly need to better if they are to do well here.
It will be quite fitting and a happy occurrence for Bangladesh if they beat their inaugural Test score on their inaugural tour of India in order to maintain their hopes of avoiding defeat.