Shakib best all-rounder again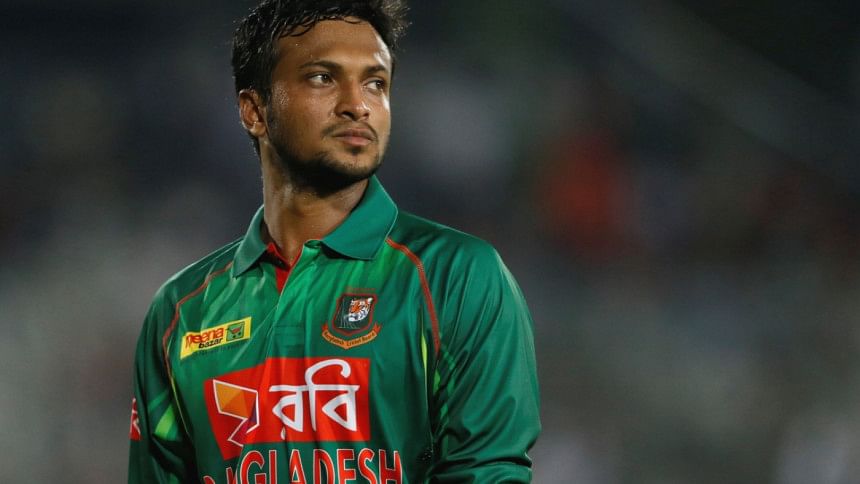 Shakib Al Hasan rose to become the best all-rounder in the One Day Internationals and was adjudged the second-best all-rounder in Tests and T20Is in the International Cricket Council's (ICC's) latest rankings.
Shakib also claimed sixth place in the ODI Bowlers' Rankings and is the only Bangladesh cricketer to make it into the top 10 of separate categories.
In the all-rounders' list, Shakib was first with 377 points, well ahead of second-placed Sri Lankan AD Mathews who has 335 points.
The Bangladeshi player was placed second best all-rounder in T20s with 346 points behind Australian GJ Maxwell who has 388 points.
Shakib also finished second best all-rounder in Tests with 405 points, trailing India's Ravichandran Ashwin's, who has 482 points.