Net leggies to Smith no ploy: Ashwin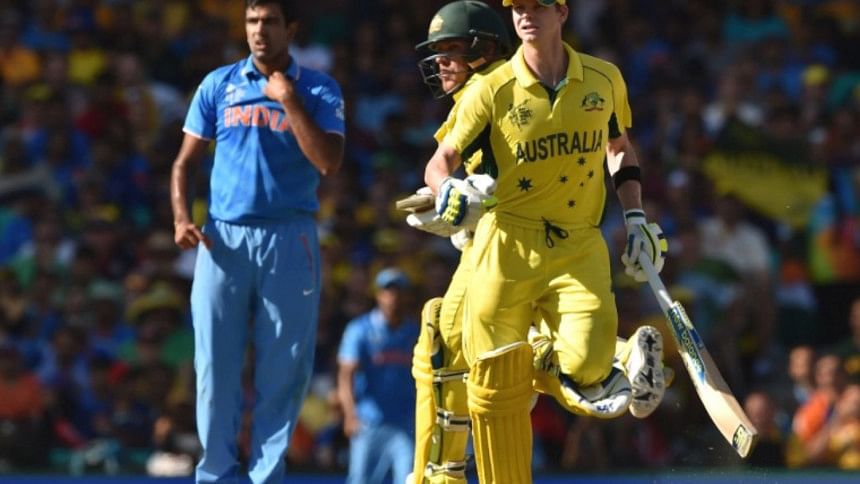 The No.1 Test bowler Ravichandran Ashwin brushes off suggestions he'd begun mind games with Australia's captain Steve Smith during last year's IPL
The Indian Premier League is purported to have brought cricketers from countries around the world closer than they ever have been - on and off the pitch. But while some competitors turned IPL teammates are willing to share tactical insights, it seems India's most potent bowler Ravichandran Ashwin is not among them, reports cricket.com.au
Ashwin shared a dressing room with Australia's Test squad members Steve Smith, Mitch Marsh and Peter Handscomb during last year's Twenty20 competition.
If Smith was hoping to glean any insider information about the offspinner, recently donned the "Bradman of bowling" by Steve Waugh, he was out of luck.
Battles in the nets between Pune teammates Ashwin and Smith, ranked first on the International Cricket Council's Test bowling and batting charts respectively, didn't provide the battle the Australia skipper might have hoped for.
Ashwin even went so far as to bowl legspin to Smith.
The two stars will play key roles in the four-Test series that starts in Pune on Thursday, with Ashwin insisting his hijinks last year weren't a ploy to keep the gifted batsman in the dark.
"Not really. That was not the intent," Ashwin, who sent down a rare leggie during India's recent one-off Test against Bangladesh, told The New India Express.
"I'm definitely more phased out in the way I practice during the IPL. Bowling leg spin had to do with skill development.
"How much ever you study or practice against someone (doesn't matter compared to how you play), it boils down to the fact that you have to come out to the middle and replicate everything.
"I don't want to read much into it."