Fizz looking good on return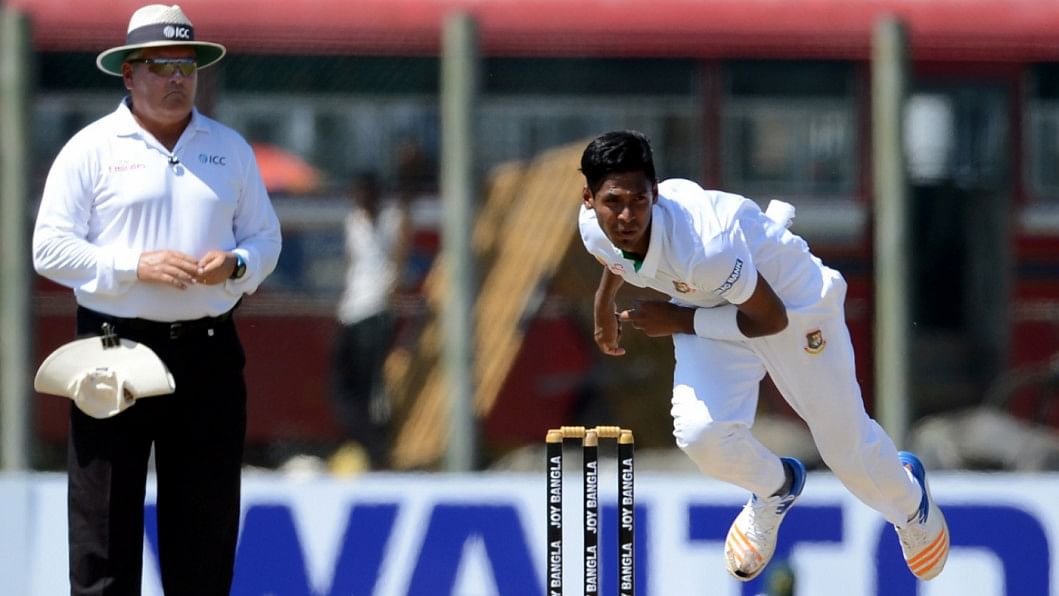 One of the points of interest surrounding the first Test is the return of the Fizz. Mustafizur Rahman, one of the most beloved Bangladesh cricketers, is playing only his third Test.
His first two were played in the summer of 2015 against South Africa, and they were followed by stupendous performances in the limited-overs formats.
At the end of summer 2016 however, a shoulder surgery laid him low and the cutter aficionado missed five Test matches because of that.
Worryingly on his return to international cricket at the turn of the year during the New Zealand tour, Mustafizur cut a tentative figure. He could not muster the pace he commanded before the surgery, which in turn reduced the effectiveness of his deceptive slower cutters, which are admittedly more important in limited-overs matches where the onus is on batsmen to score runs.
He missed the Tests in New Zealand and opted out of the one-off Test in Hyderabad and chose to regain confidence in his left shoulder through a stint in the Bangladesh Cricket League.
That seems to have been paying dividends. Midway through the second session, he had bowled the most overs for Bangladesh and most encouragingly, his pace was around the 130 kmph mark and at times he crossed 135.
It is still not at the pre-surgery levels, at least so far in this still young Test.
Leaving aside the cutters, of which he bowled just one in his first spell and smiled broadly as Dimuth Karunaratne presented a dead bat to it, he displayed his value through his control.
In the first two sessions he made sure of making the batsmen play as much as possible on a two-paced wicket. And he was getting slight movement too -- with the new ball he had Karunaratne edging past third slip in the seventh over of the day.
He finally got his reward in his third spell. Bowling around the wicket, shaping the ball away ever so slightly and with a close umbrella field on the off side, he delivered a sucker ball to Dinesh Chandimal, who choked to the verge of panic after scoring just 5 off 53 deliveries, flashed a drive only for the edge to be taken brilliantly at gully by Mehedi Hasan Miraz.
That wicket had as much to do with Mustafizur's cricketing intelligence as with his physical skill.
But for the time being, it seems that his physical state is in sync with his mental acuity. If his body continues to hold, he may have a big say in this match because on this pitch, the ball seems to be stopping more and more the shorter it is bowled, and that may be the perfect recipe for his cutters, even in a Test match.