At times sublime, but not quite seminal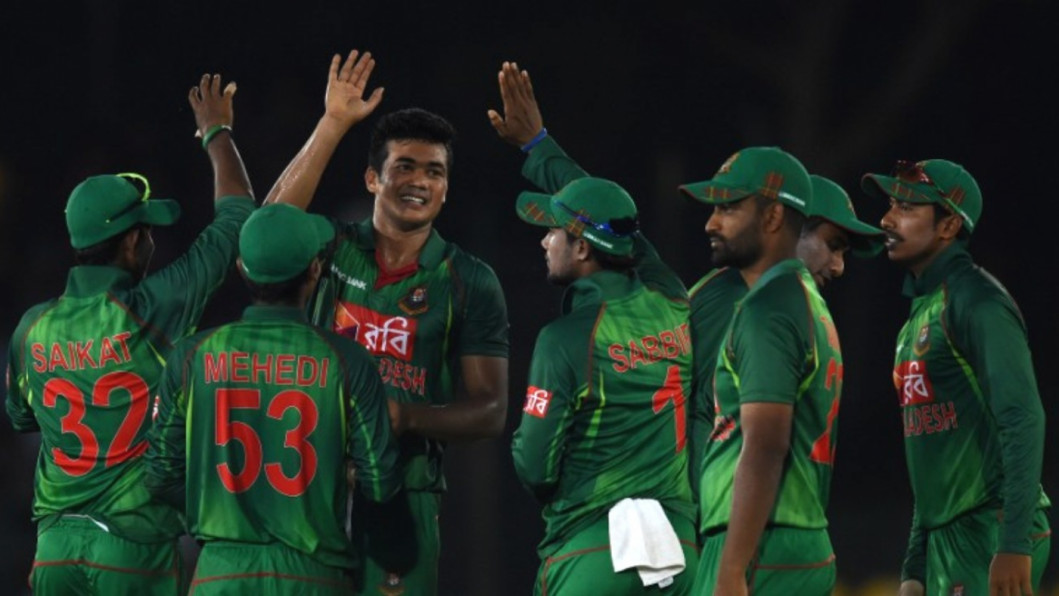 Speaking with the shady benefit of hindsight may not be the most honest thing to do, but it will be even more disingenuous to deny that the status of Bangladesh's ODI progress hinged to a large extent on the result of the third ODI against Sri Lanka in Colombo, which they lost by 70 runs on Saturday.
Along with it they lost the opportunity to enter the next phase in their development by notching an away series win over a higher-ranked team.
But that is not to say that there has been no progress. Bangladesh played a perfect game in the first match in Dambulla to win by 90 runs, and even more importantly, rode on Tamim Iqbal's authoritative 127 to score 324 for five on what was a slowish wicket in stifling heat.
In hindsight, it did go downhill from there. There were spells of smart cricket and high-quality execution, but it did not sustain long enough to bring the results.
The second match was on a belter of a pitch, with Bangladesh's spinners not able to get any turn whatsoever. However, having been thwarted by the wicket, neither the spinners nor skipper Mashrafe Bin Mortaza had a plan B and continued to bowl on the middle and leg stump for the batsmen, particularly Kusal Mendis, to plunder runs on the leg side even with three fielders positioned on the fence on that side for a majority of the middle overs. Bangladesh did pull it back when the slog was on, conceding just 76 runs in the last 10 while taking six wickets, culminating in a Taskin Ahmed hattrick to bowl out Sri Lanka for 311. 
That the game was abandoned due to rain after the first innings and Bangladesh did not have to chase under lights, with the prospect of the ball moving around in the first 10 overs, could perhaps at first be seen as not especially fortunate, but that cannot be thought any longer after the defeat on Saturday. On a very good batting pitch, with a bit of grass, Bangladesh had to chase 281 to win -- a target Mashrafe said before the match that he would be happy with -- and were reduced to 11 for three, then  155 for eight, before being all out for 210 in 44.3 overs.
Bangladesh had performed admirably on the field here too -- after being taken for 76 without loss in the first 10 overs, the bowlers and fielders combined to take nine wickets for just 204 runs in the remaining 40 overs. The change of tack that was missing in the second ODI was on display here. It was also a uniformly excellent series for Bangladesh on the field, very likely unprecedented in their history.  Apart from two incredibly hard caught-and-bowled chances in the third ODI to Mashrafe and Mustafizur Rahman, a missed stumping and a ball that flew through keeper and second slip in the second ODI, the fielding was flawless throughout the series. 
But it was the failure in the third match against a slightly moving ball that will make it seem that under more swinging conditions under lights in Dambulla, Bangladesh could not have chased successfully, and so make Sri Lanka the moral victors of the shared series. It was also the failure to reset after early losses, even after seeing Shakib Al Hasan and Soumya Sarkar dominate in a 77-run partnership, that can be interpreted as a team that is not yet adept at adapting to the conditions and situation at hand. Apart from the first match, Bangladesh were not able to thrive when things were not going their way; and so Sri Lanka quite fairly have the lion's share of the stalemate.
Mashrafe had said before the third match that a truly good team wins away series. A lot of progress has been made -- that the team is disappointed in a shared series in Sri Lanka is not the least of them – but not quite to the next level yet.