Bangladesh HP team to visit Pakistan: PCB boss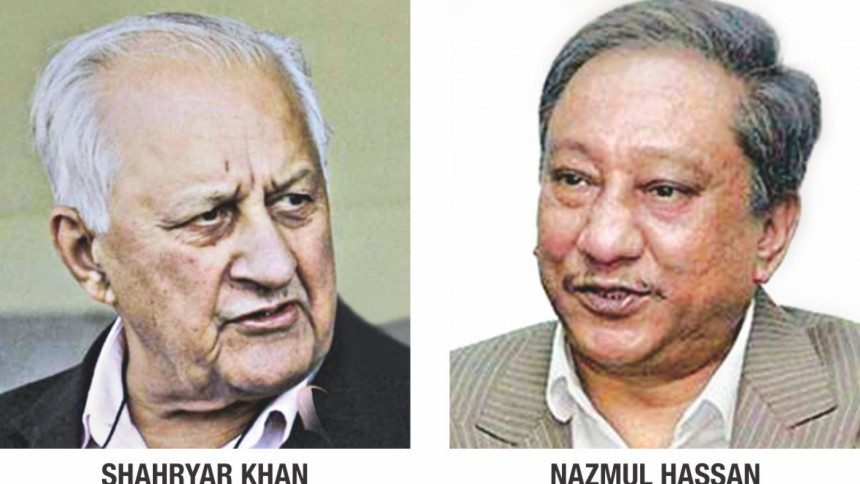 Pakistan Cricket Board (PCB) chairman Shahryar Khan told reporters in Colombo yesterday that a Bangladesh High Performance team will go to Pakistan to play against the Pakistan High Performance squad, a tour tentatively slated for this July.
"Bangladesh is agreeable to send its high performance team to Pakistan, which is a big step," said Khan to Bangladesh reporters after an informal meeting between the heads of the Bangladesh Cricket Board (BCB), Sri Lanka Cricket (SLC) and Khan himself.
"They will play in Pakistan against our high performance team. I think this time around the ICC wants us to play in July, but we will finalise the actual dates later."
Khan said that Bangladesh's national team were not yet ready to tour Pakistan, a country closed off to hosting international matches since the Lahore terrorist attacks on the Sri Lanka team bus in 2009.
"As regards to the national team they are not yet ready to come to Pakistan, but we could play either in Bangladesh or in a third country, which is acceptable to both sides, or we could even do it in Sri Lanka. But the tour is on," he said, although not giving details as to the time frame.
BCB boss Nazmul Hassan had also said that Pakistan's tour of Bangladesh in July-August this year is slated to go ahead as planned. "The date that was given earlier is still there. We had a meeting today, and there was no change."
His PCB counterpart seemed to agree, albeit hinting at some financial back and forth and an 'assurance' he was given.
"Yes in July-August. We also have to agree on a financial model because this is the third time that Pakistan is playing Bangladesh in Bangladesh, which becomes a bit lop-sided. I am assured that once we are able to have the two HP teams [the other being a return visit to Bangladesh by the Pakistan HP team] coming, the next time around the Bangladesh cricket team will come to Pakistan."
HASSAN HAILS MUSHFIQUR'S KEEPING
Hassan was meanwhile quite happy with where the Bangladesh team are at the moment, praising Shakib Al Hasan's maturity in batting and the teamwork whereby different players have raised their hands to make telling contributions at different points of the current tour of Sri Lanka. He reserved special praise for wicketkeeper-batsman Mushfiqur Rahim, who excelled behind the stumps while enduring a difficult time in front of the sticks, scoring just one run in the two completed ODIs of the three-match series that was shared 1-1.
"Mushfiqur's wicketkeeping is something new. His turnaround is amazing. We thought he was weak in wicketkeeping, missing a lot, but he has proved all of us wrong," said Hassan, referring to the decision to take the keeping gloves away from Mushfiqur in the Tests. He also did not think much of the two failures in batting, taking that as an anomaly in an otherwise consistent season for Mushfiqur. "He is one of Bangladesh's batting pillars. Sometimes players go through good and bad times. I am sure he will make a comeback with the bat, definitely.
"You can look at it this way: maybe he has concentrated more on his keeping because we had taken the gloves away from him. We are seeing a different Mushfiq as a wicketkeeper. Now he is trying the hardest."