Tendulkar says 'Thank you' to his 'honoured' fan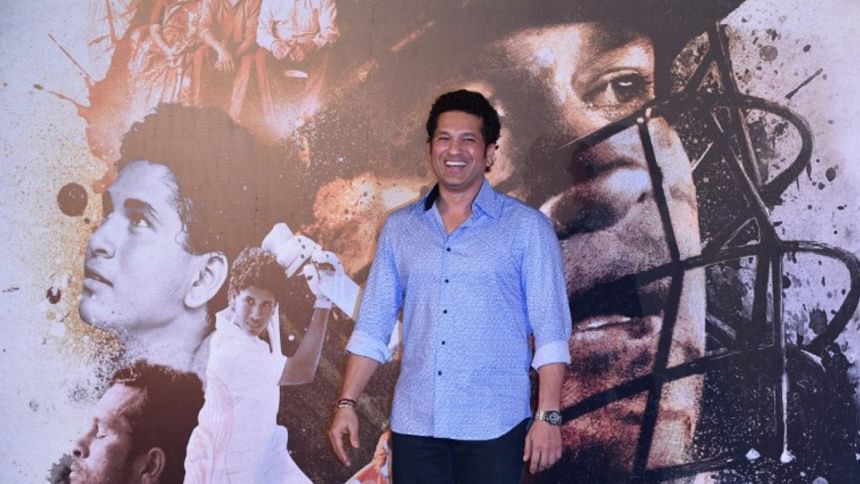 It was a memorable day for Karan Gandhi as he became one of the very few fans who received a "thank you" from former India captain and batting legend Sachin Tendulkar.
In the age of internet, Karan wanted to grab the attention of his favourite cricketer - Tendulkar in a unique way and he wrote a letter to him, reports oneindia.com
The hand-written letter, which Tendulkar shared to 6.1 million followers on his "Instagram" account yesterday, went viral and was liked by more than 160,000 people as of today (April 18), at the time of writing this story.
Like millions of Indians, Karan too grew up watching Tendulkar destroy bowling attacks across the world and set records. When Tendulkar was playing day-night One Day Internationals (ODIs), Karan skipped "countless" tuition classes to watch his batting.
"Dear Sachin, my name is Karan, I currently live in the US but am originally from India. I grew up seeing you play cricket. I missed countless tuition classes to watch you play day and night ODIs in India. I have always meant to write to you and express how honored I am to be your fan and time and again be inspired by your sportsmanship and work ethic on the field," Karan wrote.
"Sachin, I know you have a busy life now, but I would love to receive a letter from you. I collect hand signed letters from people I admire and I'd love to get one from you. I'd really cherish that letter," he added.
In response to this, Tendulkar posted on his "Instagram" account, "Thank you for the letter, Karan Gandhi! I'm sure your childhood tuition teacher mustn't have been too happy when ODI matches were on.:)."