Champions Trophy winners to get USD 2.2 million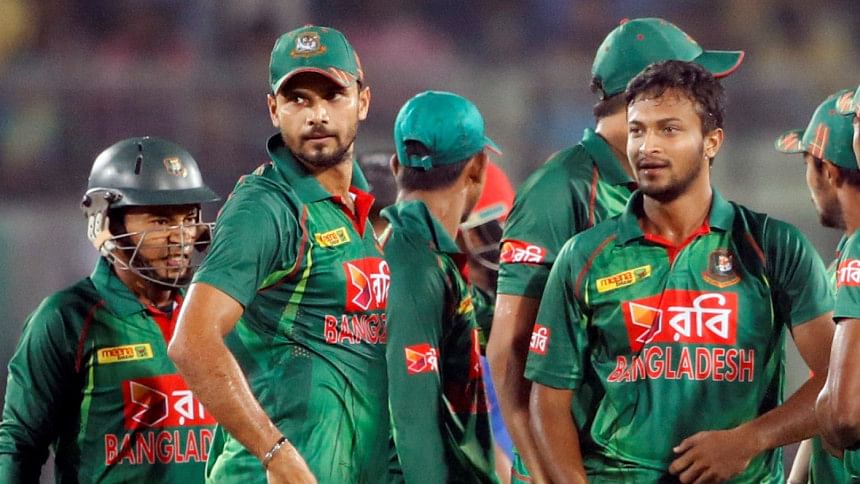 The upcoming ICC Champions Trophy in England and Wales from 1-18 June carries a total prize money of $4.5 million with the winner of the eight-team tournament taking home a cheque of $2.2 million, the International Cricket Council announced today.
The eighth edition of the tournament sees an increase of $500,000 in prize money from the 2013 edition, which too was played at the three venues being used this time - Cardiff Wales Stadium, Edgbaston and The Oval, according to ICC's media release.
The runner-up of the tournament will get a cheque of $1.1 million, while the other two semifinalists will earn $450,000 each. Teams finishing third in each group will take home $90,000 each, while the teams finishing last in each group will get $60,000 each.
Meanwhile, the ICC has also announced the schedule of media conferences that will take place in the lead up to the tournament.
Pakistan and Bangladesh captains will hold their pre-tournament media conferences at Edgbaston in Birmingham on Friday, 26 May, at 1300 and 1400 respectively.
The ICC has also confirmed the schedule of mixed zone activities post the warm-up matches.
Each team, except England and South Africa, which will be busy in their bilateral series, will attend mixed zone in which they are expected to put up, at least, four players each who will only take questions that are related to the tournament. The same format will be repeated during the tournament proper.