Aus board threatens players with unemployment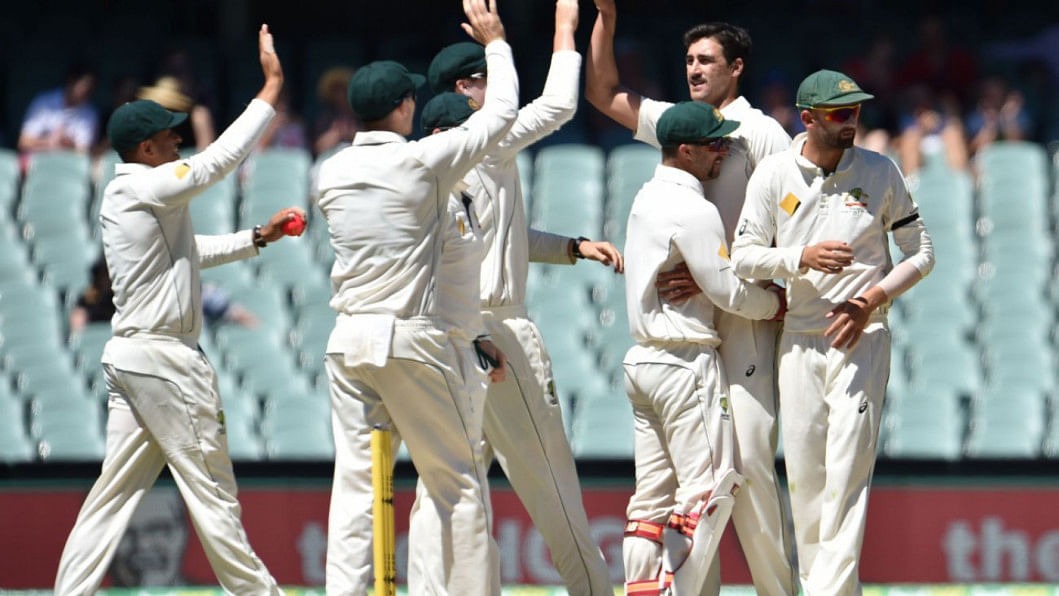 -Cricket Australia warns players to deal or lose their contracts
-Players' association criticises CA for 'threats'
-Australia fast bowler Starc hints at Ashes strike
Australia's cricket board has warned players will not be given alternative contracts if they fail to agree to a new collective bargaining agreement in an escalation of a protracted and increasingly bitter pay dispute.
Australia's professional cricketers rejected a pay offer from the sport's governing body last month, saying the proposal was "a win for cricket administrators but a loss for cricket".
CA released their proposal in March, offering large salary increases, particularly for women, but breaking with the 20-year model of a fixed percentage of revenue from the game going to the cricketers.
Sutherland told the players' association that they needed to meet terms with CA or players would go unpaid when the existing collective bargaining agreement expires on June 30.
"In the absence of the ACA (Australian Cricketers' Association) negotiating a new MoU (Memorandum of Understanding), players with contracts expiring in 2016-17 will not have contracts for 2017-18," Sutherland said in a letter received by the ACA on Friday.
"To be very clear, in the absence of a new MOU, CA is not contemplating alternative contracting arrangements to pay players beyond 30 June if their contracts have expired."
Cricket Australia declined to comment further when contacted by Reuters.
The ACA said in response that the "threats... were a window into the nature of CA's behaviour in these negotiations so far."
"There is incoherence and aggression in what we have experienced at the negotiating table from CA," ACA chief executive Alistair Nicholson said in a statement on Sunday.
"This has further been demonstrated this week with some top players being offered multi-years deals one day only to now be threatened the next."
The ACA has asked CA to go into mediation talks to try to end a dispute that has rumbled for over six months.
Australia fast bowler Mitchell Starc hinted at a players' strike for the upcoming Ashes, the lucrative five-Test series against England which starts in November.
"Makes for an interesting men's and women's ashes," Starc wrote on Twitter.
Former Test all-rounder Shane Watson responded: "Well said @mstarc56 (Starc). It will be an interesting game of cricket without any players."
The current MoU will expire midway through the women's World Cup which starts in England and Wales on June 24.
"The Australian women's World Cup squad will be paid in advance of the June/July World Cup and will be employed until the end of the event," Sutherland said.
Former Australia captain Mark Taylor, a CA board member, said the ACA were not prepared to negotiate and that players had threatened to strike as far back as January.
"Cricket Australia feel that the ACA aren't negotiating at all," he told a sports chat show on cricket broadcaster Nine Network on Sunday.
"I have had players say to me in January that we could well be on strike in July."