CA threatens to not pay players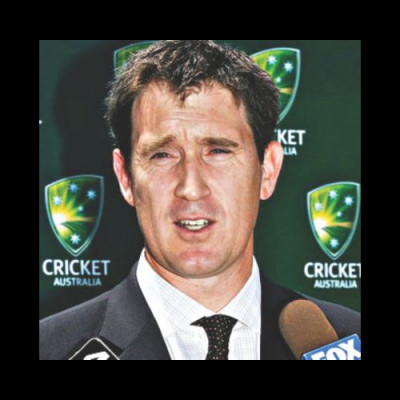 Cricket Australia (CA) has threatened its contracted players they will not be paid beyond June 30 unless they accept the governing body's proposed overhaul of player remuneration, a report said Saturday.

The escalating tension between CA and players reached new heights after chief executive James Sutherland told them in a blunt email to accept its offer.

Fairfax Media reported that Sutherland sent the email on Friday to Australian Cricketers' Association (ACA) chief Alistair Nicholson who then forwarded it to players around Australia.

The email casts doubt on what team Australia could field after June 30, with a two-Test series scheduled in August in Bangladesh, ahead of a home Ashes showdown with England later in the year, Fairfax Media said.

The email read: "CA is not contemplating alternative contracting arrangements to pay players beyond 30 June if their contracts have expired.

"In the absence of the ACA negotiating a new MOU (memorandum of understanding), players with contracts expiring in 2016-17 will not have contracts for 2017-18... if a new pay deal is not struck".

The ACA had moved on Friday to enter mediation with CA over the pay negotiations, which show no sign of resolution.

In the email Sutherland told Nicholson: "The ACA is fast running out of time to engage with CA's proposal and optimise the outcome for players.

"In the coming weeks, CA and states will be making contract offers to players.

"The terms of these contracts will be consistent with CA's proposal, and contracts will be conditional on a new MOU being in place."

Australia's top cricketers will effectively be free agents from July 1 unless a deal is made.

Sutherland has accused the ACA of having "unfairly placed current players in a difficult position".

Australia's players' union has rejected CA's offer, saying it is unfair and disrespectful.

Australian fast bowler Pat Cummins Saturday tweeted on social media in response:"Players are staying strong #fairshare" and former Test paceman Mitchell Johnson added:"Players past & present will stay strong #fairshare."