CA to send security team this month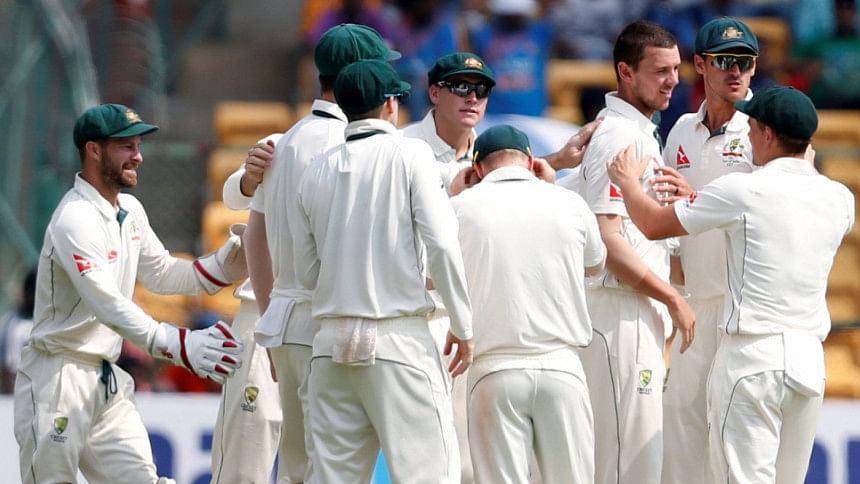 A delegation from Cricket Australia is expected to arrive in Bangladesh mid May to assess the security arrangements that will be made during Australia's scheduled tour of Bangladesh, which is expected to take place in August and feature two Tests.
"Teams like Australia, England and India have certain standard pre-tour activities. Going by that, Cricket Australia will send a team in the middle of this month. They will check the security arrangements and assess other opportunities," BCB CEO Nizamuddin Chowdhury told reporters at Mirpur yesterday.
"These are standard practices that always take place. Only after this visit can their board officially give them the green signal to come here," he added.
Cricket Australia were initially supposed to send its national team to Bangladesh in October 2015. They however, decided to postpone the visit citing security concerns. CA additionally also pulled it's under-19 team out of the ICC Under-19 World Cup that took place in Bangladesh in 2016.
More recently though, Bangladesh Cricket Board president Nazmul Hassan Papon had said that Australia confirmed it's tour of Bangladesh during an unofficial meeting between the two boards' leaders' on the sidelines of the ICC meeting in Dubai. As such, there is a high possibility of the tour to take place in August this time.
On another note, Chowdhury also said that the BCB had sent a tour itinerary to the Pakistan Cricket Board, with regards to Pakistan's expected tour of Bangladesh in July. Late last month, the PCB had told the media that they won't be touring Bangladesh in July. The PCB though is yet to communicate with the BCB with regards to the cancellation of the tour officially. That is essentially what the BCB is now waiting for.