Kohli needs a 'look in mirror': Gavaskar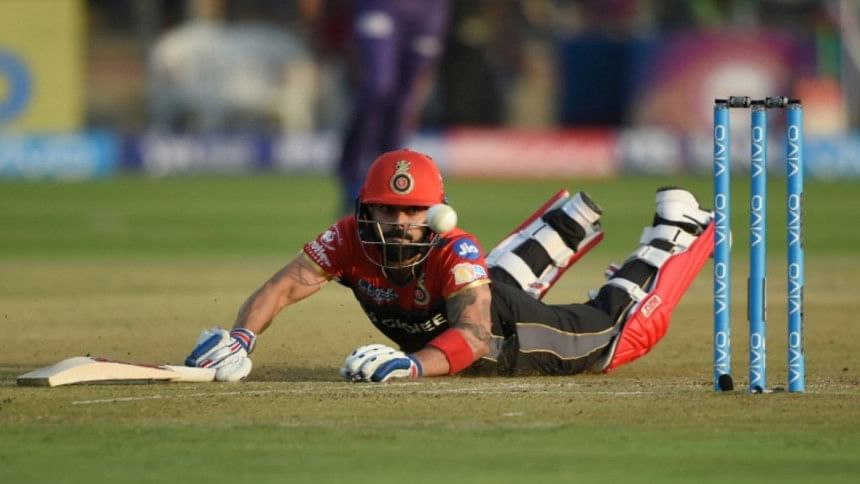 India superstar Virat Kohli has been told to "have a look in the mirror" in a stinging rebuke from one of the nation's most respected cricketers.
Former India captain and batting legend Sunil Gavaskar has been less than impressed with Kohli's recent performances as leader of the floundering Royal Challengers Bangalore, reports cricket.com.au
Gavaskar said Kohli's leadership was in the spotlight and criticised his response to the team's situation.
"First thing he should be doing is look (at) himself in the mirror," Gavaskar said.
"The shot he played (against Kings XI) wasn't exactly a great shot. The shot he played at Eden Gardens (against Kolkata, when dismissed for a duck) wasn't a great shot.
"He has got to say to himself that he is the captain, he has got to stay out there.
"He is not in form so stay there and he should work himself in with proper cricketing shots then widen the scope of the shots."
Gavaskar went on to say poor shot selection was not only the domain of Kohli, with others at fault.
With RCB the first team bounced out of the Indian Premier League's playoff picture, and the side on a five-match losing streak, things came to a head following an embarrassing 19-run defeat to the Kings XI Punjab.
Chasing 6-138, RCB were dismissed for 119, Kohli spectacularly bowled for just six.
The India skipper has hit three half-centuries in the IPL since returning to action after suffering a shoulder injury in the preceding Test series against Australia but his side have been unable to find winning form.