Bangladesh Bank asks banks to keep LC margin on onion imports at minimum level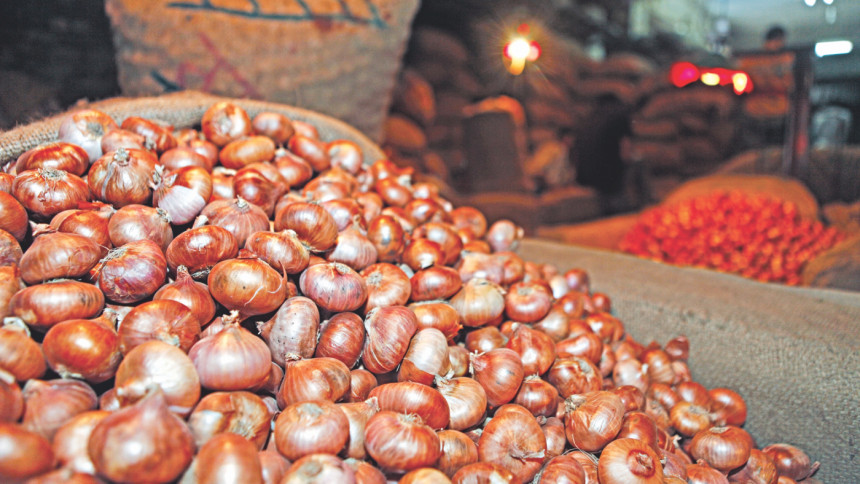 The central bank today ordered banks to keep the margin on the opening of letters of credits to import essential commodities, including onions at a minimum level.
In a circular, the Bangladesh Bank said the price of onion is on an upward trend at local markets following the price hike of the key cooking ingredient in international markets.
Under the circumstances, the central bank instructed banks to keep the margins on opening letters of credits (LCs) for importing onion at a minimum level.
The order would be effective until December 31 this year.
The central bank has not set any margin on the import of commodities and it would be determined based on bank-client relationship, said Md Serajul Islam, a spokesperson and executive director of the Bangladesh Bank.
Banks can even decide on zero margin, he told The Daily Star.