Yaba Trade in Ctg: Covered vans used for cover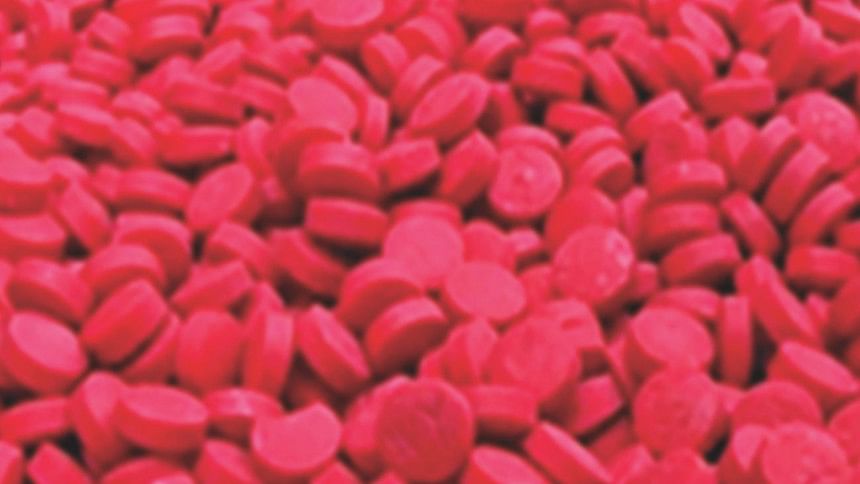 A section of smugglers are allegedly operating transport agencies in Chittagong and Cox's Bazar to move drugs under cover, say insiders and investigators.
The smugglers are shipping yaba across the country from Chittagong in their own vehicles, especially covered vans, to dodge law enforcement agencies, according to detectives.
According to police and Rab sources, more than 3 lakh yaba pills had been recovered from covered vans last year in different parts of Chittagong, that also led to arrest of 12 transport workers.
This trick was first unravelled on August 20, 2016, when Rapid Action Battalion (Rab-7) recovered 90,000 pills from two transport agencies and arrested two workers. The agencies were about to send the drugs to Dhaka in cartons of electrical goods.
More recently, detectives of Chittagong Metropolitan Police arrested three transport workers and seized 1.2 lakh yaba pills from inside a secret chamber of a fish-laden covered van owned by one SRP Cargo Service on November 20 last year.
Deputy Commissioner (Port) Md Shahidullah said, "It is quite impossible to make any secret chamber modifying any covered van or truck without the consent of the owners.
"Organised yaba dealers are getting involved in the transport business with the intention of carrying the contraband in secret chambers in their vehicles. We are investigating to find out who run such businesses," he added.
Talking to The Daily Star, Additional Deputy Commissioner (West) of Detective Branch AAM Humayun Kabir said, "We have learned that drug traders are investing in transport business and using the covered vans and trucks to peddle drugs from Cox's Bazar and Chittagong to elsewhere in the country.
"The owners of the transport agencies are running the businesses through supervisors and commissioned agents so that they can remain untraceable if police seize their consignments," he added.
He further said, "The agents of the transport agencies mainly target perishable items like fish and vegetables as law enforcers usually do not check such cargo thoroughly."
Investigating the latest yaba recovery, police have also found that such covered vans carry lighter loads so that the drivers can speed away to avoid arrest in case of a police chase.
Assistant Commissioner of DB (West) Moinul Islam said, "SRP Cargo Service has several covered vans. We are verifying its addresses and documents after recovering yaba from the secret chamber of its covered van.
"We have also got names of some yaba traders who have resorted to transport business to peddle the drugs."
He, however, did not disclose the names for the sake of investigation.
"We had earlier seized yaba from engine boxes, under driving seats or tool boxes of the vehicles. But now yaba pills are being moved in secret chambers, which are usually difficult to find," said the AC.
Mimtanur Rahman, assistant director, media wing, Rab-7, told The Daily Star, "It is difficult to prove that the vehicle owners are directly involved in drug peddling as they hand over their vehicles to the agents on monthly contracts most of the times."
"We are investigating the matter and trying to gather more information."
Inter-district Truck and Covered Van Owners Association's organising secretary Shafiur Rahman put the blame on some "so-called" transport businessmen.
"They are not our association members. We are making a central database on transport workers with the help of police," said the transport leader.
ADC (South) Shah Md Abdur Rauf said police are making a central database of transport workers in Chittagong and have already distributed 500 forms to that end.