Stashed in stomach
11 packets of yaba found inside a body at DMC morgue; carrier may have died as 'pills melted inside'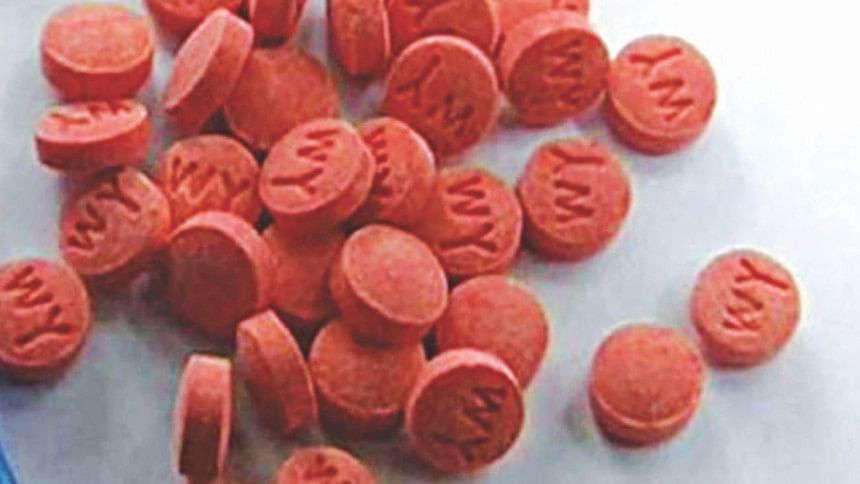 Forensic surgeons at Dhaka Medical College morgue found 11 packets of yaba pills while conducting autopsy on a body yesterday morning.
Sohel Mahmud, head forensic medicine department at DMC, said they found the yaba pills inside the stomach of 35-year-old Zulhas, of Netrokona, and informed police.
According to DMC morgue sources, the medical college authorities found 47 yaba pills in a packet when counted.
Zulhas may have died as yaba pills melted inside his stomach, the sources added.
According to police, six packets of yaba pills were found melted inside the body.
Omar Faruque, officer-in-charge of Motijheel Police Station, said Zulhas was accused in at least two drug related cases.
He was found unconscious around 5:00am on Friday in front of Biswash Tower in the capital's Motijheel area, he added.
On information, police recovered Zulhas and sent him to Mugda General Hospital where doctors declared him dead around 11:00am, the OC added.
Zulhas's younger brother Mehedi Hasan told reporters that Zulhas headed towards Dhaka on April 21 and had not communicated with family members since then.
Earlier on April 2, doctors at Shaheed Suhrawardy Medical College found 57 packets of yaba pills, 1500 pieces to be exact, inside the stomach of an unidentified woman during autopsy.