War Crimes Trial: Accused to become approver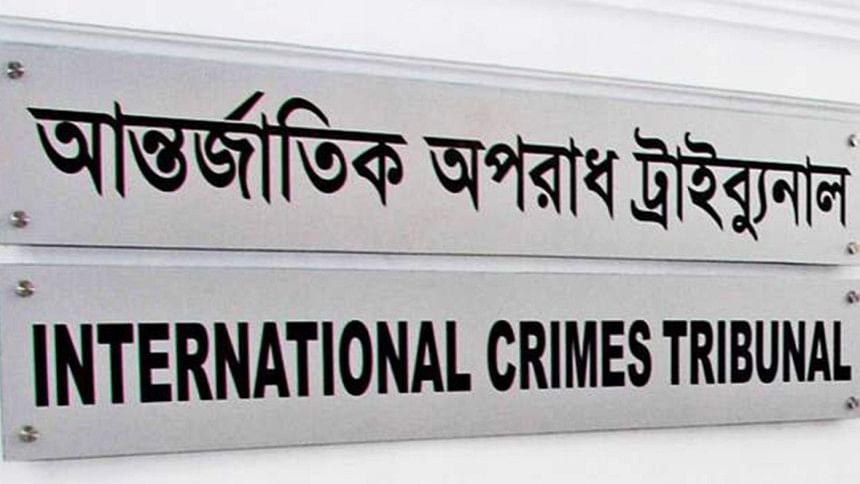 For the first time in the history of war crimes trial in Bangladesh, an accused has decided to give testimony as an approver in a case filed against 11 Mymensingh men.
Abdul Latif, 58, of Pagla in the district, filed a petition with the International Crimes Tribunal-1 yesterday. The tribunal fixed January 17 to hear the petition.
Latif filed the petition under Section 15 of the International Crimes (Tribunals) Act, 1973. As per the law, he has to plead guilty to give testimony as an approver, Prosecutor Rezia Sultana Chaman told this correspondent.
"At any stage of the trial, a tribunal may with a view to obtaining the evidence of any person supposed to have been directly or indirectly concerned in, or privy to, any of the crimes specified in section 3, tender a pardon to such person on condition of his making a full and true disclosure of the whole of the circumstances within his knowledge relative to the crime and to every other person concerned, whether as principal or abettor, in the commission thereof," reads section 15 (1) of the Act.
He will give testimony as a witness and will be detained in custody until end of trial, says the law.
Two war crimes tribunals have so far delivered 29 judgements against 59 people. Thirty-seven of them have been sentenced to death. But, for the first time, an accused intends to give testimony as an approver.
Prosecutors Sahidur Rahman and Chaman and defence counsels Abdus Sattar Palwan, Masud Rana and Abdus Shukur Khan placed their submission on charges yesterday.
At one stage of hearing, Shukur, who represents Latif and five other fugitive accused of the case, said his client surrendered before the tribunal on November 22 and now wants to give testimony as an approver.
"In the petition, he [Latif] has pleaded guilty and sought mercy from the tribunal. He will give testimony as an approver if the tribunal allowed," Shukur told this correspondent.
Of the accused, Latif and five others are now behind bars. They are Khalilur Rahman Mir alias Khalilur Rahman, 62, Md Samsuzzaman alias Abul Kalam, 65, Mohammad Abdullah, 62, Mohammad Abdul Malek Akand alias Abul Hossain, 68, and Md Rois Uddin Azadi alias Akkel Ali, 74.
The fugitives are ASM Faizullah, 66, Abdur Razzak Mandal, 64, Alim Uddin Khan, 77, Nurul Amin Shahjahan, 69, and Sirajul Islam, 66.
The prosecution pressed four charges against the 11 on April 5.
As per the prosecution, the accused were involved with the Razakar force during the Liberation War and committed crimes against humanity that include killing of four people, torturing nine, looting and committing arson, abduction and confinement in Pagla.