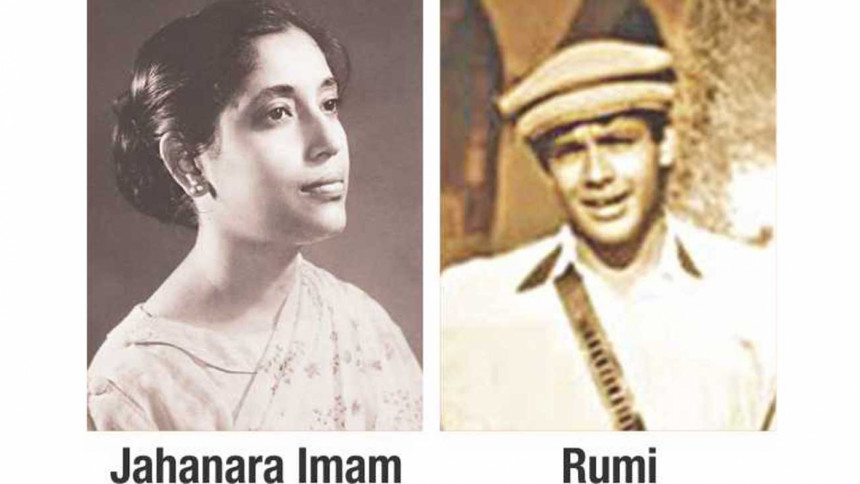 Even after having freedom fighters' blood on their hands, Ali Ahsan Mohammad Mojaheed and his cohorts once ran free on this land.
But it was a mother's resolve that kept alive the demand for the trial of those war criminals. She was Jahanara Imam, mother of valiant freedom fighter Shafi Imam Rumi, 
for whose death Mojaheed had advocated to the Pakistani army.
On August 29, 1971, the Pakistan military detained Rumi, a member of special guerrilla squad Crack Platoon. His co-fighters Bodi, Azad and Jewel were also caught and taken to the camp in the old MP hostel in Nakhalpara.
Another Freedom fighter Jahir Uddin Jalal, caught by Razakar Bahini the next day, was sent to the camp, where he met Bodi, Jewel, Azad, Rumi and eminent music composer Altaf Mahmud.
In his testimony as a prosecution witness, Jalal gave descriptions of the horrific torture on the freedom fighters and Altaf Mahmud.
Most of their fingers had been cut off, he said.
"Around 8:00pm [on August 30, 1971], Motiur Rahman Nizami and Mojaheed along with three or four others went to the room of Capt Kayum, walking past my confinement room," said Jalal.
"Indicating Nizami and Mojaheed, Jewel said they along with others had tortured them. He also said Mojaheed and Nizami might kill them any time."
Later, Jalal was taken away and tortured by Mojaheed in the presence of Nizami and Choudhury Mueen Uddin.
At one point, he heard Nizami and Mojaheed say that Jalal, Bodi, Rumi, Jewel and Altaf should be shot dead and the bodies be made to disappear before the president's clemency on September 5.
After this, the torture on the detainees intensified.
Though Jalal returned alive from the camp, the bodies of the freedom fighters and Altaf Mahmud were never found.
The International Crimes Tribunal-2 in 2013 gave life sentence to Mojaheed for the killing of Altaf, Rumi and others and death sentence for intellectuals' killing. The Supreme Court yesterday upheld the sentences.
Coming out of the court yesterday, Jalal said, "We are happy that the apex court upheld the tribunal judgment. Now we want quick execution of the verdict."