Tiger census begins today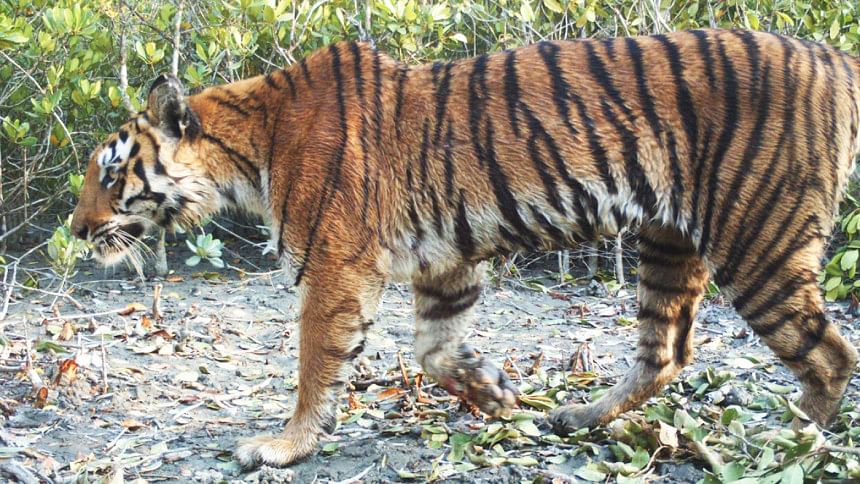 A survey in the Sundarbans begins today to know the number of tigers there.
The survey will start from Nilkamal area at Hiron Point, said Amir Hossain Chowdhury, forest conservator of Khulna, adding that 60 forest officials would take part in the survey work.
Some 478 cameras will be installed to take images of tigers at 239 points in the Sundarbans.
The tiger census will continue for 75 days. Tiger population would be counted based on the pugmarks of tigers and their images, the forest official said.
The tiger population is being counted by dividing the Sundarbans into three areas -- Khulna, Bagerhat and Satkhira. The tiger census in Satkhira was held last year. This time, the count would be held together in Khulna and Bagerhat areas, Amir said. 
The survey report will be published in January next year, he added.
According to the Tiger Census 2015, the tiger population declined to only 106 in the Bangladesh part, while it was 440 in 2004.